I'm Jonathan, and, like many people over the past few years, my food intake has evolved to include a symphony of slapdash home cooking experiments and zhuzhed-up leftover takeout. But one thing that's majorly elevated even my least exciting meals has been this amazing Truff truffle-infused hot sauce ($14.01).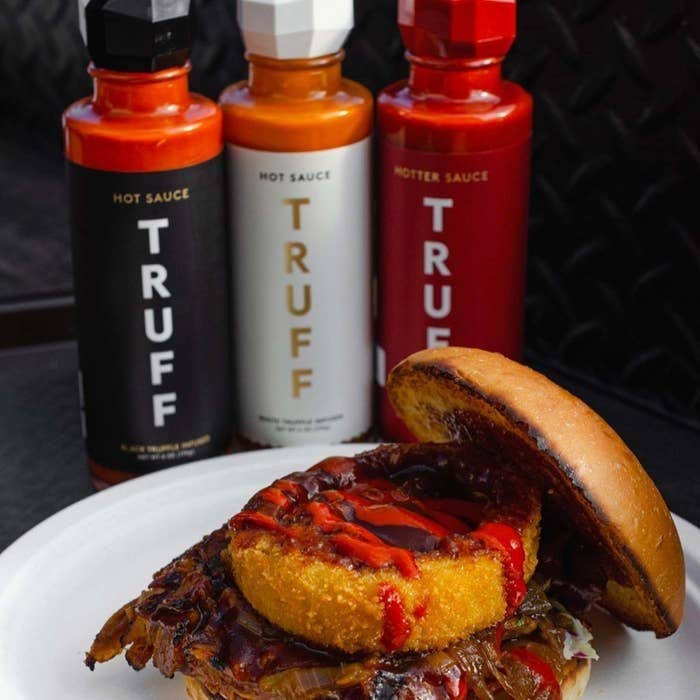 Like you, I'd seen the hype, read the rave reviews, and noted that it was Oprah-approved, but I was still skeptical that Truff could possibly be as good as everyone was saying…until I tried it for myself.
Full disclosure: The first time I gave Truff a try, it was not quite what I was expecting, and I wasn't completely sure how I felt about it. But that soon changed, as I became obsessed with the flavor, and found myself reaching for it with nearly every meal. This stuff grows on you in a serious way!
At first, it tasted slightly creamier and almost more…tomato-y (?) than I was expecting. Then, after looking at the ingredients, I realized there was NO dairy or tomato present at all, but a thickness and slight sweetness almost reminiscent of red bell peppers that sets it apart from other hot sauces and makes it pair really, really nicely with pasta sauces and pizza in particular — although that barely scratches the surface of the amazing ways you can use it (more on this later)! The truffle flavor is definitely present, but pleasantly subtle, unlike lots of other truffle-based sauces that either use somewhat artificial-tasting flavoring or add too much, making it overwhelm anything you put it on. Truff hot sauce also has a solid kick without being overbearingly spicy!
Before we get too deep into my favorite ways to use this stuff, let's start by breaking down the three main Truff sauce options out there: there's the delicious classic black truffle sauce ($14.01), a "Hotter" sauce ($12.98) for those looking for more bite, and the one I use the most while simultaneously trying to make it last forever (a fool's errand, sadly) — the much sought-after white truffle hot sauce ($26.99).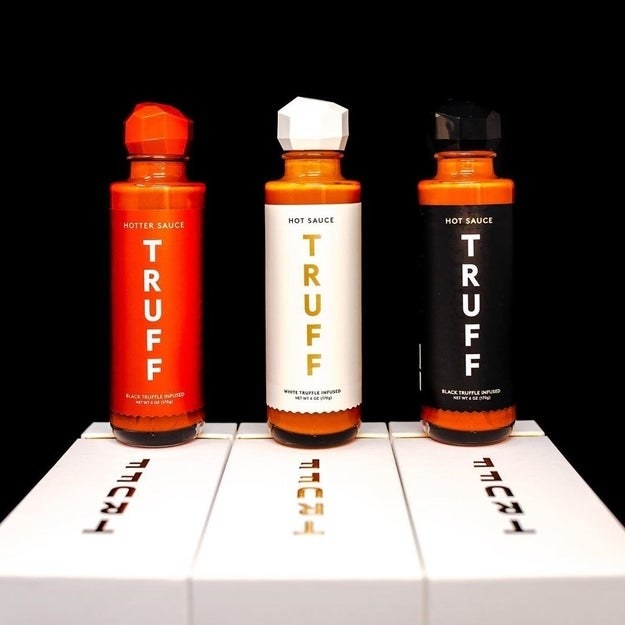 The differences between the three are subtle, and you really can't go wrong with any of them, but here are my observations. The white truffle sauce has a dash more sweetness and richness than the other two, making it ideal for drizzling over almost anything as a luxurious final touch. The Original has a slightly earthier flavor and a little less sweetness, making it great for incorporating right into your cooking, and the extra spiciness of the "Hotter" Truff sauce spreads through the mouth quicker and definitely packs more of a spicy punch than the rest, while having a similar base flavor to the Original. And yes, the price tag might seem a bit steep, but you won't regret it once these sauces hit your tastebuds. Even after using them pretty generously on a whole lot of dishes, they actually last a pretty long time, so you don't have to worry about running out immediately.
I've already mentioned how good these are on pasta and pizza, but it's worth restating! I even convinced my parents — who are staunch Italians and suspicious of anything that might disrupt the flavor of their precious tomato sauce — to give it a try, and they too became devotees of this magical elixir that puts the "fun" in ~fungi~.
Try it on round pizza, square pizza, white pizza, or pizza with red sauce — it's all delish!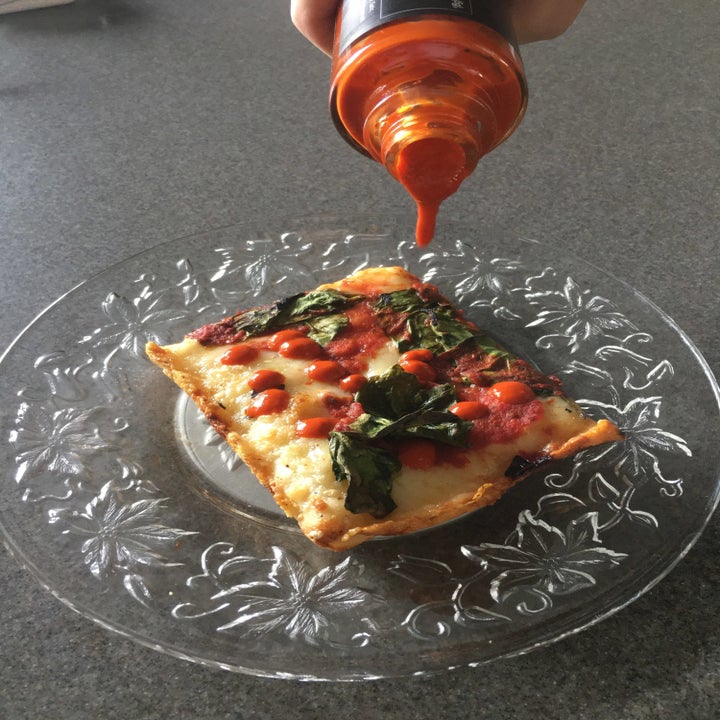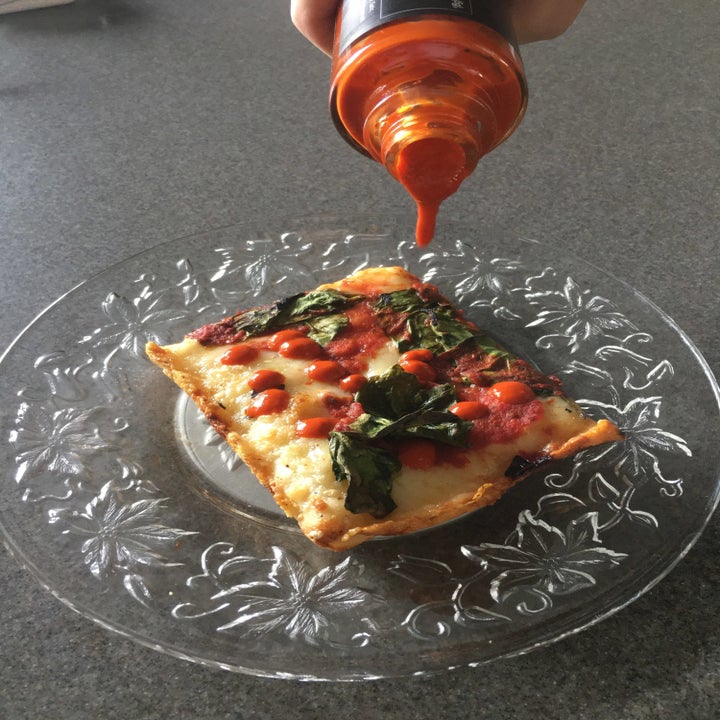 But Italian food isn't the only place where Truff shines. I highly recommend you dip almost anything into it — whether that's fries, onion rings, fried pickles, you name it!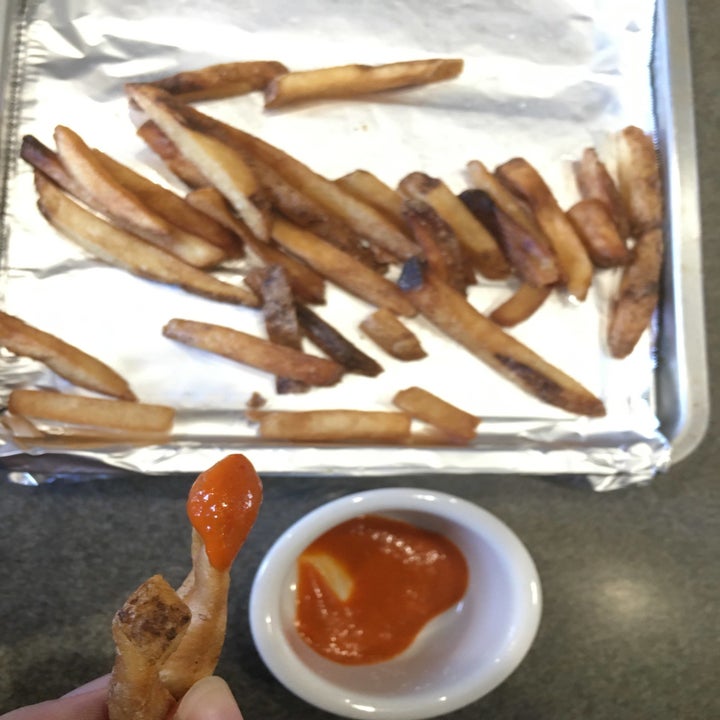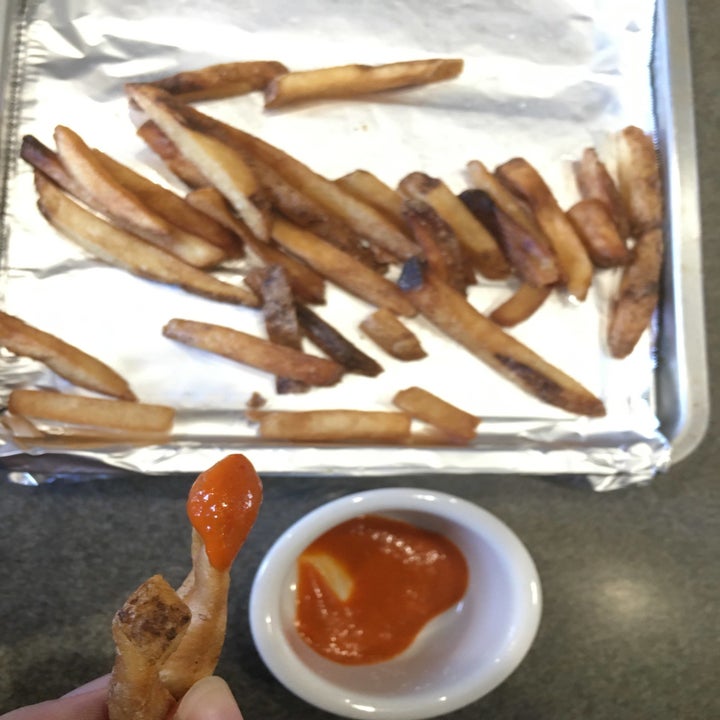 My girlfriend also became a big fan, and together, we loved it on everything from burgers to our attempt at homemade spicy tuna over crispy rice with some avo and a drizzle of Truff.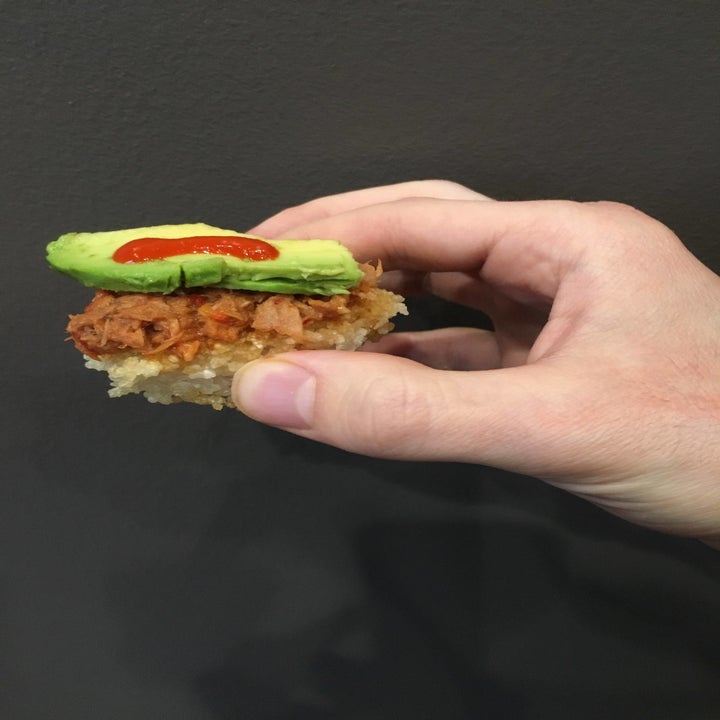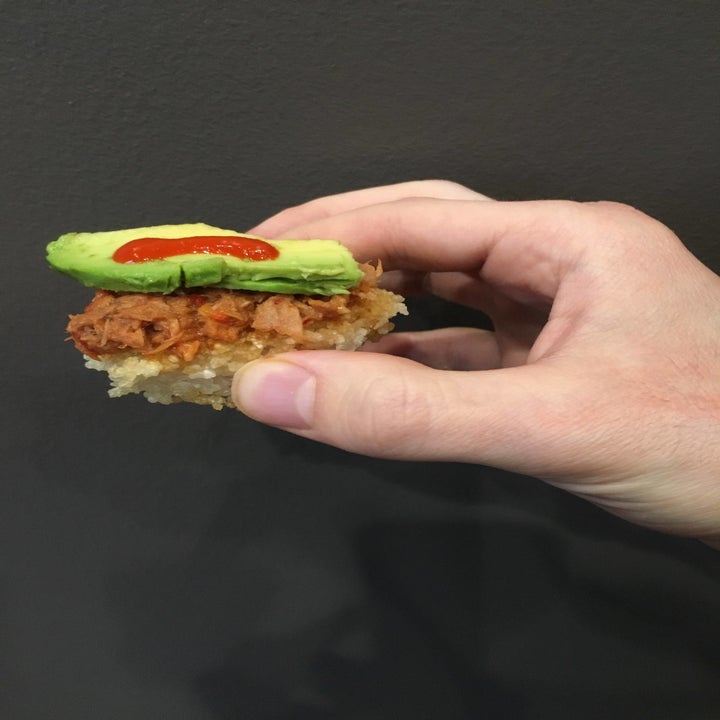 Believe it or not, it's even pretty darn incredible over salad if you're willing to take things that far.
TL;DR if you wanna turn unexciting home-cooked meals and subpar takeout into something way tastier than you ever thought could possibly come out of your kitchen, do yourself a ~flavor favor~ and order some Truff hot sauces ASAP. They even come in a very classy looking box that's great for gifts!
Get the Variety Pack from Amazon for $58.94, or try just the Original for $14.01, the White Truff sauce for $26.99, and Hotter Truff sauce for $12.98.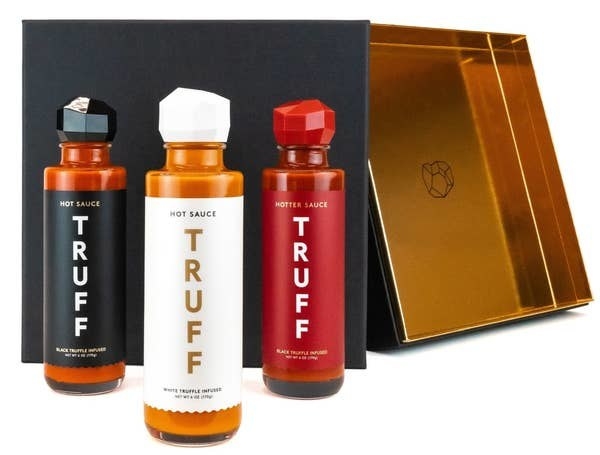 Looking for the perfect gift for any occasion? Check out all of BuzzFeed's gift guides!

Some reviews have been edited for length and/or clarity.