The Stellar by Unbound was the first glass dildo I ever owned. Clitoral stimulation is great and all, but I've always known that I preferred penetration above all else, so I was like, why not explore that?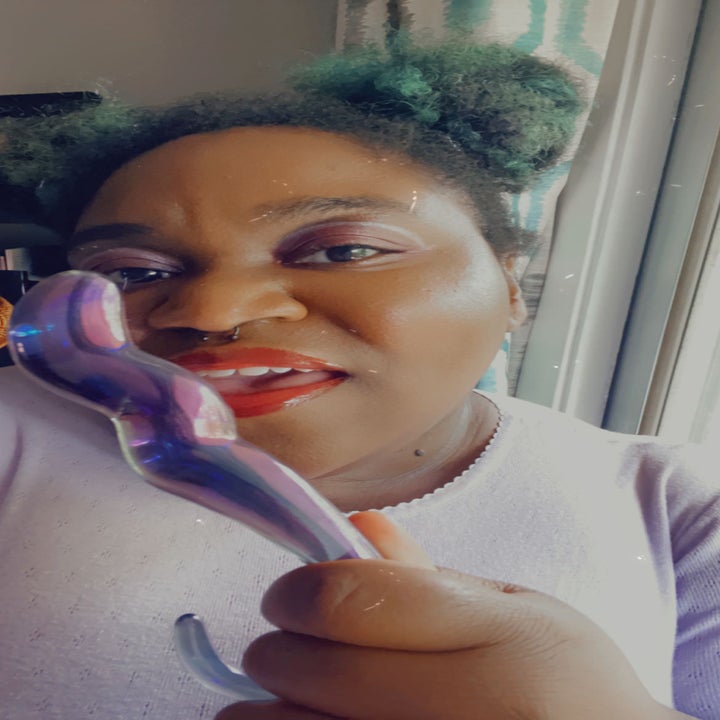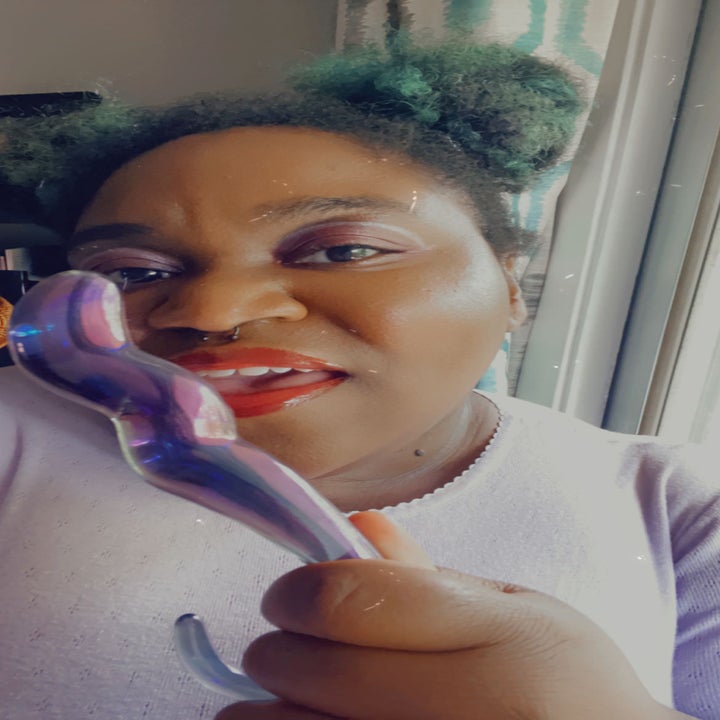 For my first pandemic sex toy purchase, I chose Stellar because A) I had been following Unbound on IG for awhile, B) it's beautiful and C) I was enamored with the shape. Not to mention, for a glass dildo it's pretty inexpensive.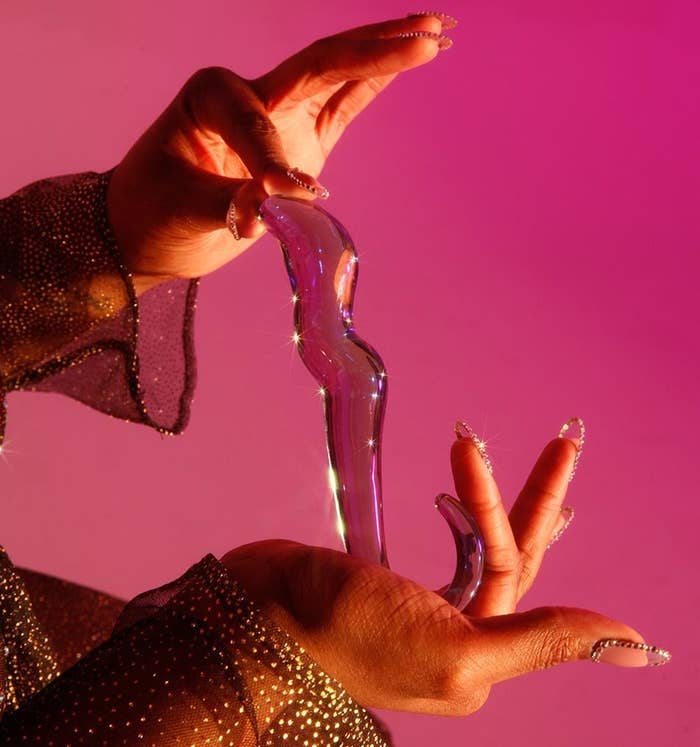 The first time I used it… *whew* 😅 I knew something was missing in my masturbation technique, but I didn't know exactly what until I used this dildo. That first time was MAGICAL. Why? The weight of the glass definitely unlocked something feral inside me!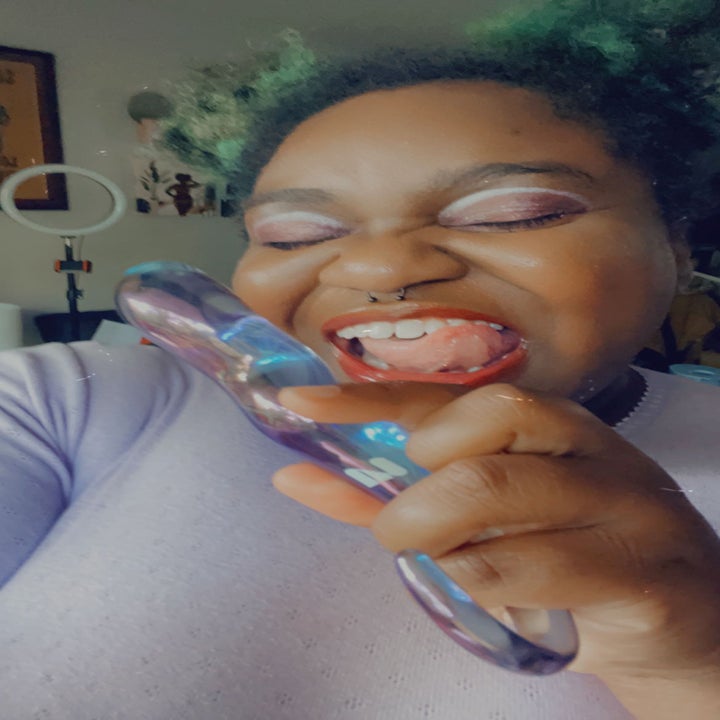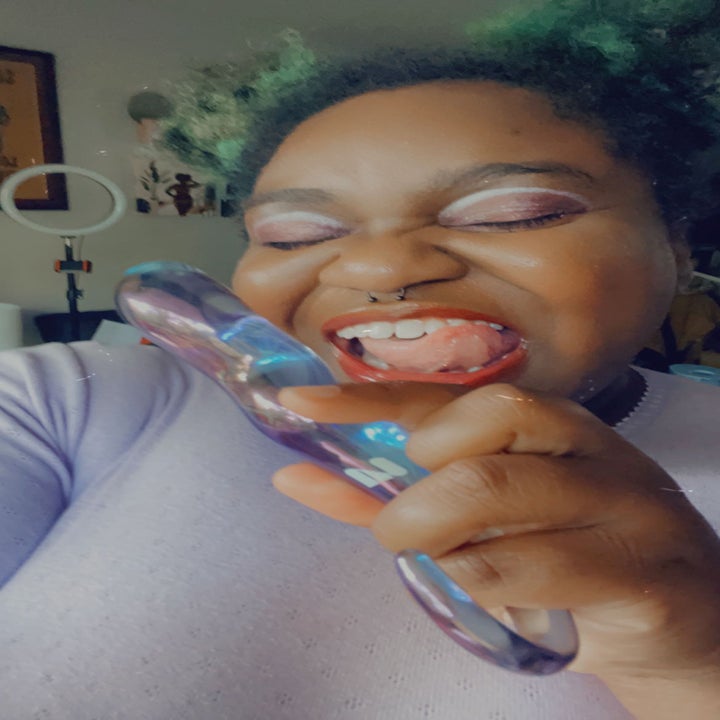 The curvy shape offers an incredible external massage to your clit, and will absolutely hit *all* of the right spots inside and out. Not to mention, since it doesn't vibrate, you get to choose your own pace. 😉
Because of its ergonomic hooked handle, you can also explore using Stellar during anal play. Just make sure to have some lube on hand!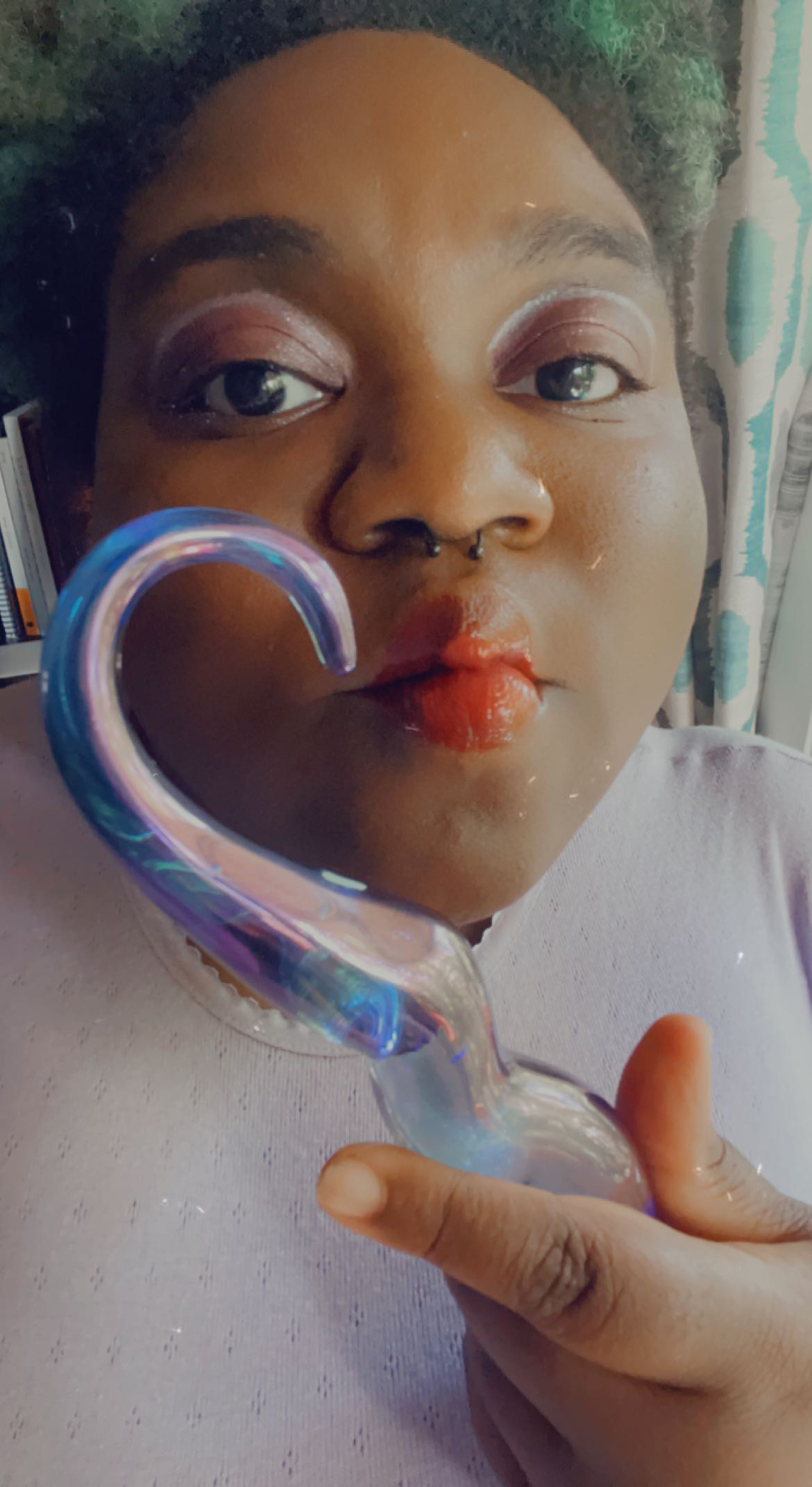 I cannot tell a lie. Stellar is the prettiest sex toy I own. Sometimes, I just hold her (because I have nicknamed her Stella) up to the light in the morning and marvel at the colors.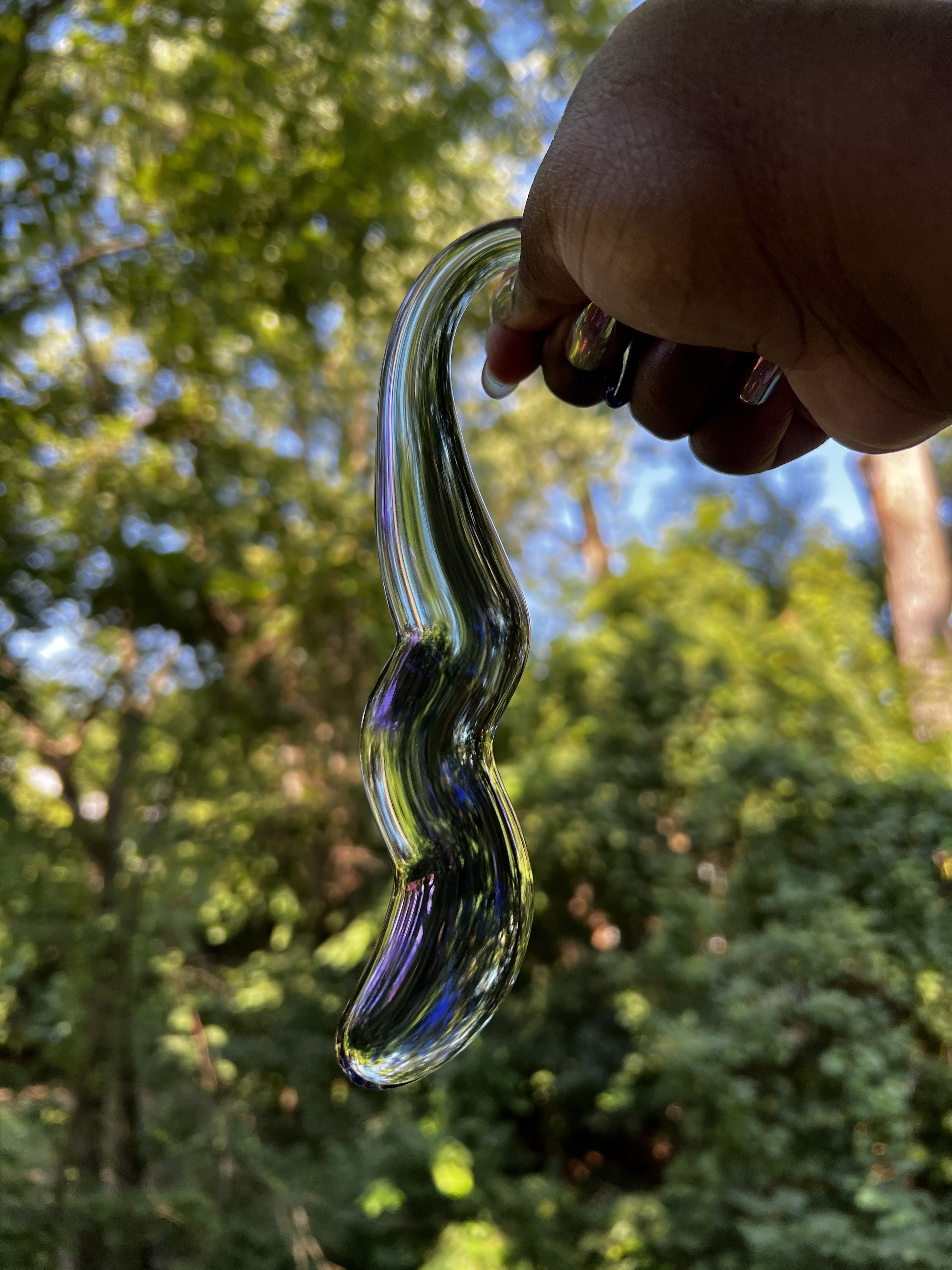 Pro-tip: combine the Stellar dildo with your favorite external sex toy. This is pretty much my go-to choice for getting off, if I have the time to really enjoy the dual stimulation. If you don't know where to start…the Puff compact suction vibe is the perfect toy. Puff + Stellar is like pairing wine and chocolate, cake and ice cream, vodka and Sprite — perfect.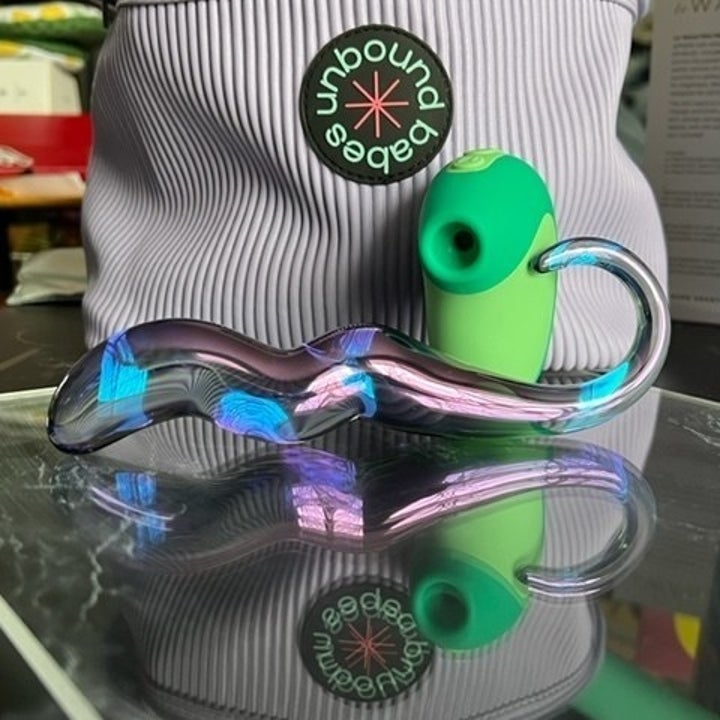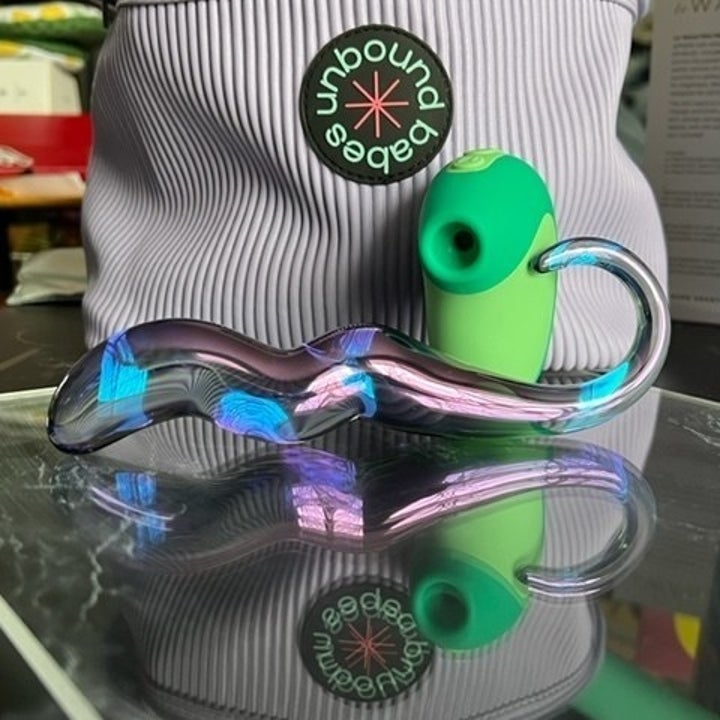 One of the best perks about glass? Temperature play. Try putting Stellar in an ice bath or pop it in the freezer (let it warm up a little before putting it on or inside your body) for a chilly adventure. If you want some warmth, run it under warm water or hold it between your thighs. This dildo warms up to body heat real quick.
Now for the tech specs: this dildo is 10.5 inches long with 5 inches of insertable length and it's 3.75 inches in circumference at its widest point.
Stellar is made of borosilicate glass, meaning it won't shatter inside of you (which I know is the ultimate glass sex toy fear) and it's pretty durable, unless of course you drop it on tile or concrete.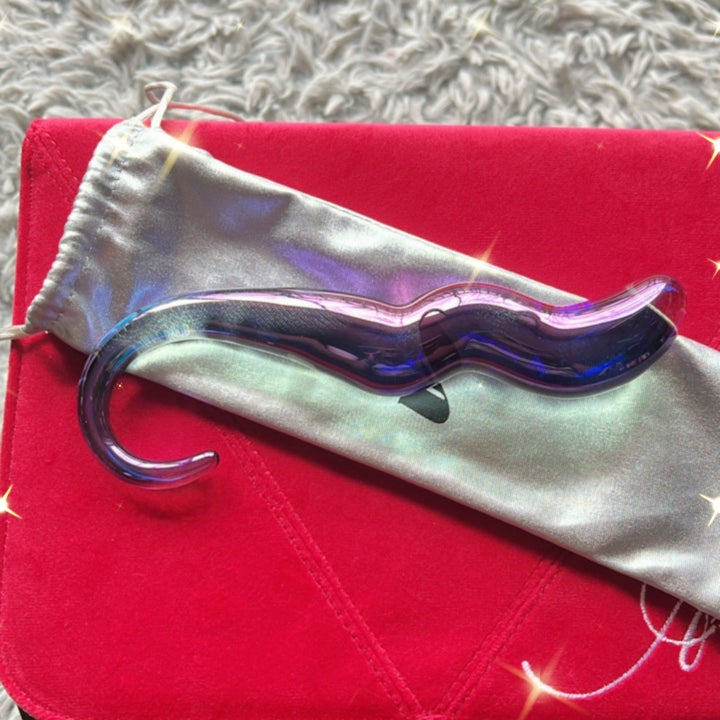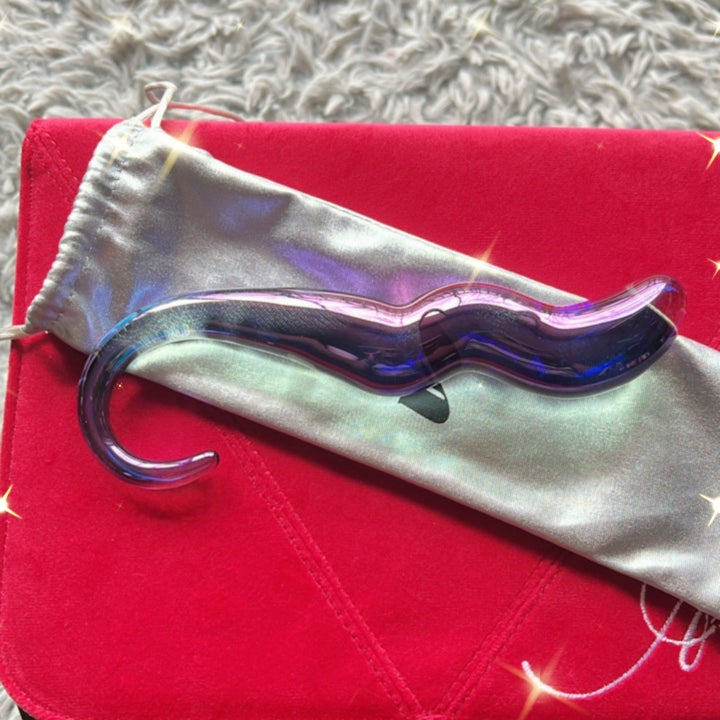 This dildo is dishwasher-safe, which is great because you won't destroy it à la Abbi Jacobson in Broad City. But if you're like me and don't have a dishwasher or share a dishwasher with roommates or family, a simple wash with toy cleaner or mild antibacterial soap works just fine.
If I haven't convinced you by now, then here are some more promising reviews from Stellar fans, who've fallen head over heels for it's nonrepresentational design and out-of-this-world aesthetic.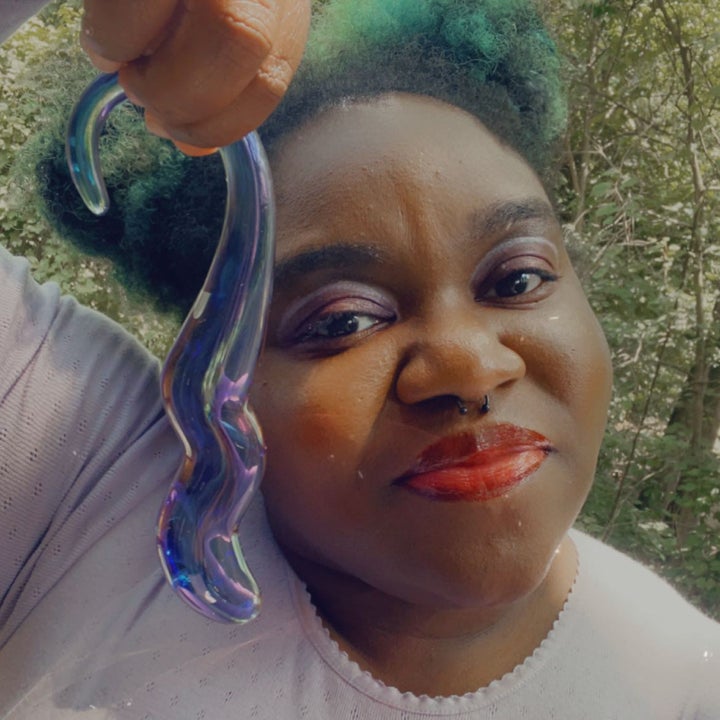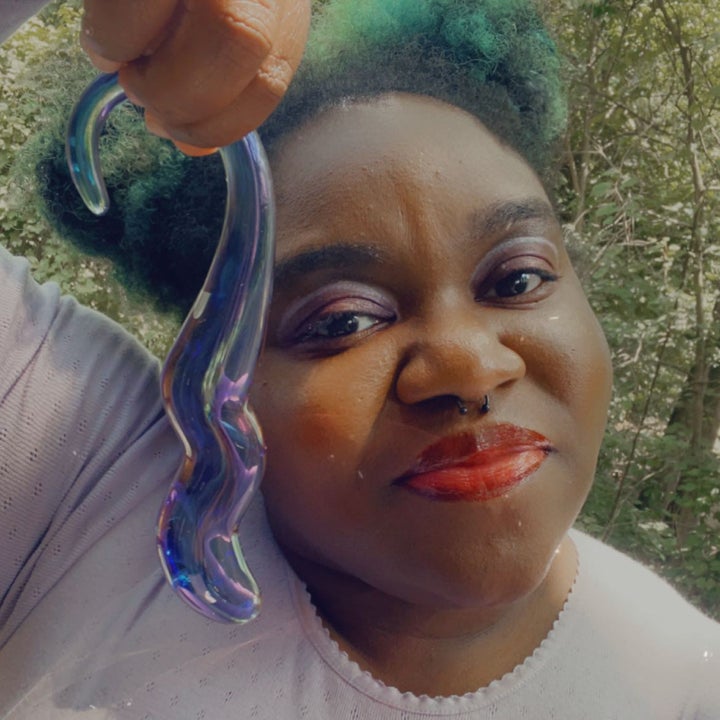 What are you waiting for? Get it from Unbound for $38.
BTW, if you love this content and want to stay on top of what's happening in the sexual wellness world, make sure to follow BuzzFeed After Dark (@bfafterdark) on IG—a hub for the horniest of BuzzFeed shoppers. 😏