Mariah Carey is throwing it back to 1997 — with the help of someone who wasn't even born in the 90s!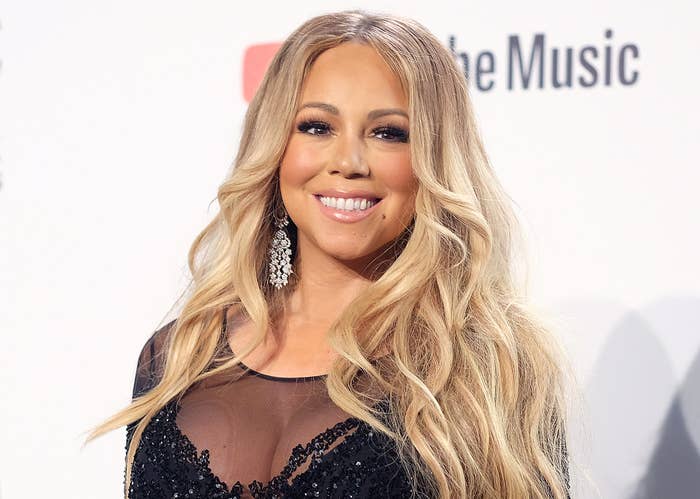 The iconic musician teamed up with pal Millie Bobby Brown to hilariously recreate a scene from her "Honey" music video — which just celebrated its 25th anniversary.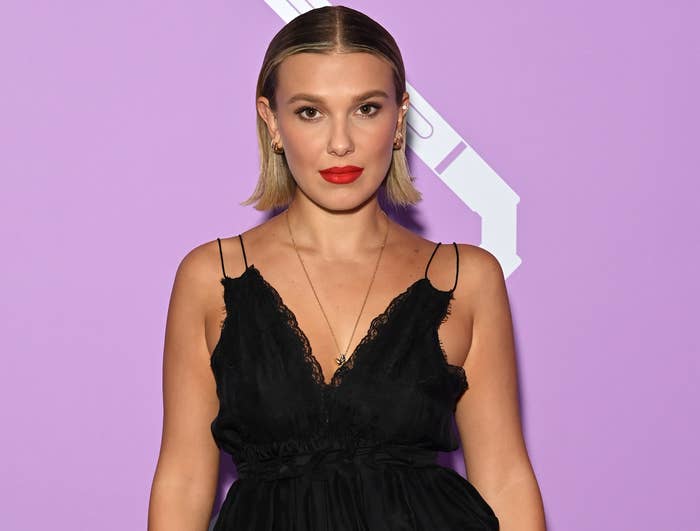 In case you haven't watched the vid in a minute, the opening scene of features Mariah getting interrogated by a group of kidnappers.
Of course, the 2022 recreation was filled with plenty of familiar faces.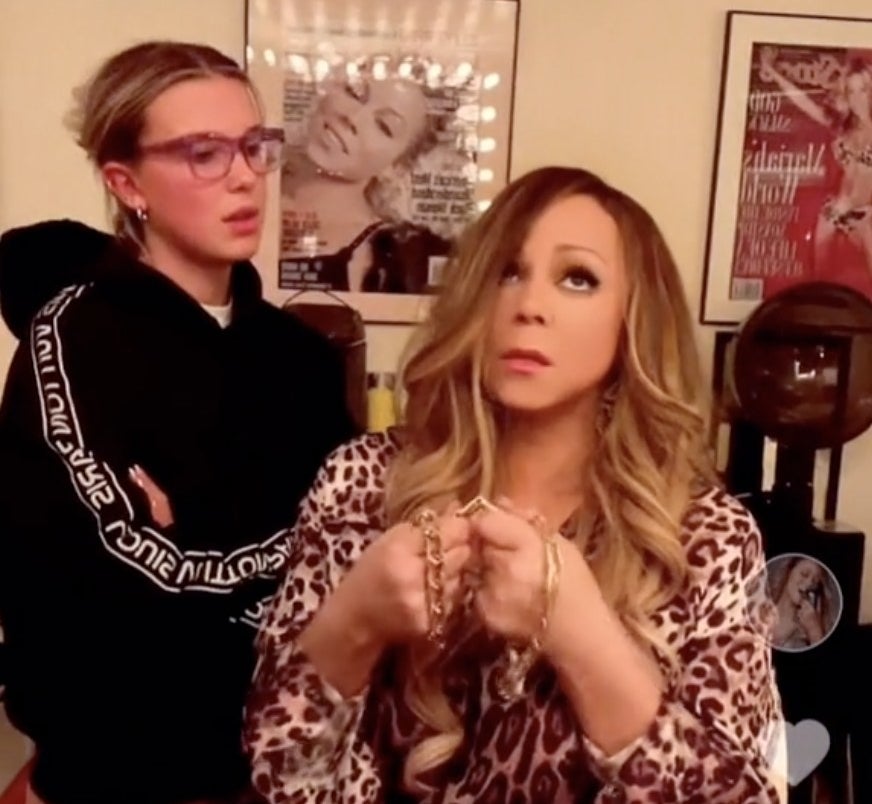 Taking on the role of the kidnappers in new vid? Millie, of course, along with her boyfriend Jake Bongiovi, Mariah's boyfriend Bryan Tanaka and her twins Monroe and Moroccan.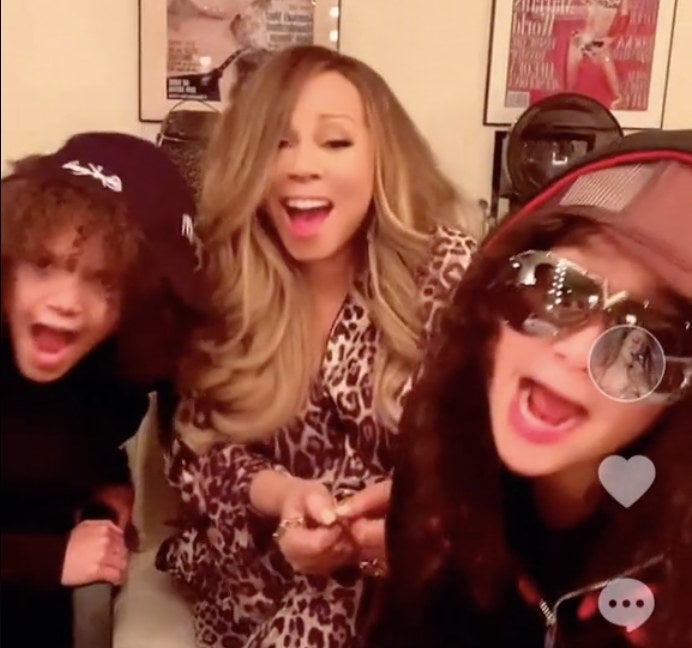 "Reliving the splendor of the Honey video with surprise guests!" Mariah captioned the vid.
And in case you're wondering, Mariah and Millie's friendship goes back to 2019, when Mariah arranged a meet and greet for her kids, who are major Stranger Things fans.
The pair have stayed close ever since, with Millie even visiting Mariah during the pandemic in 2020.
So while this friendship may be a little unexpected — it definitely looks like they're having fun together!