The first scenes show Wakandans dressed in all white as they dance through the streets in honor of T'Challa, the Black Panther himself, who has passed away.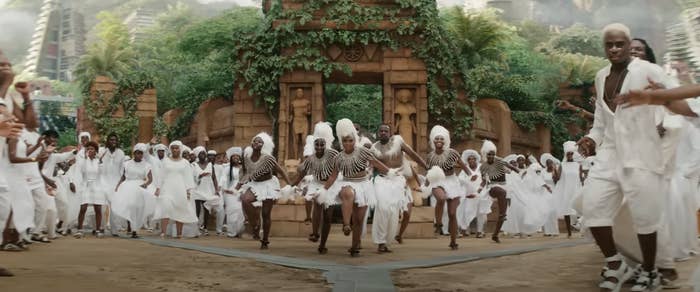 As I'm sure you know, T'Challa was originally portrayed by actor Chadwick Boseman, who died of stage four colon cancer in 2020, and with this movie, both he and T'Challa will be remembered.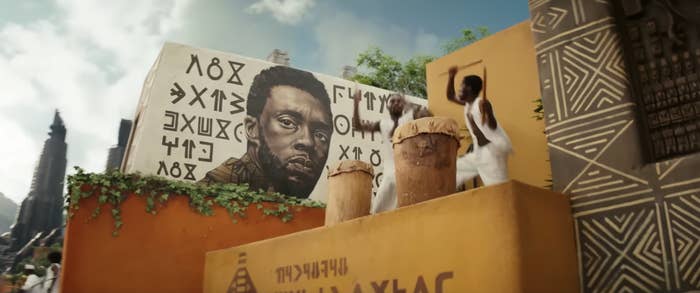 Similar to Wakandans paying tribute to their king, fans also wish to honor Chadwick Boseman's memory and give thanks to him for bringing representation to the big screen by embodying the first Black superhero in mainstream American comic books. And what better way to do that – many believe – than by wearing all white to the movie's premiere.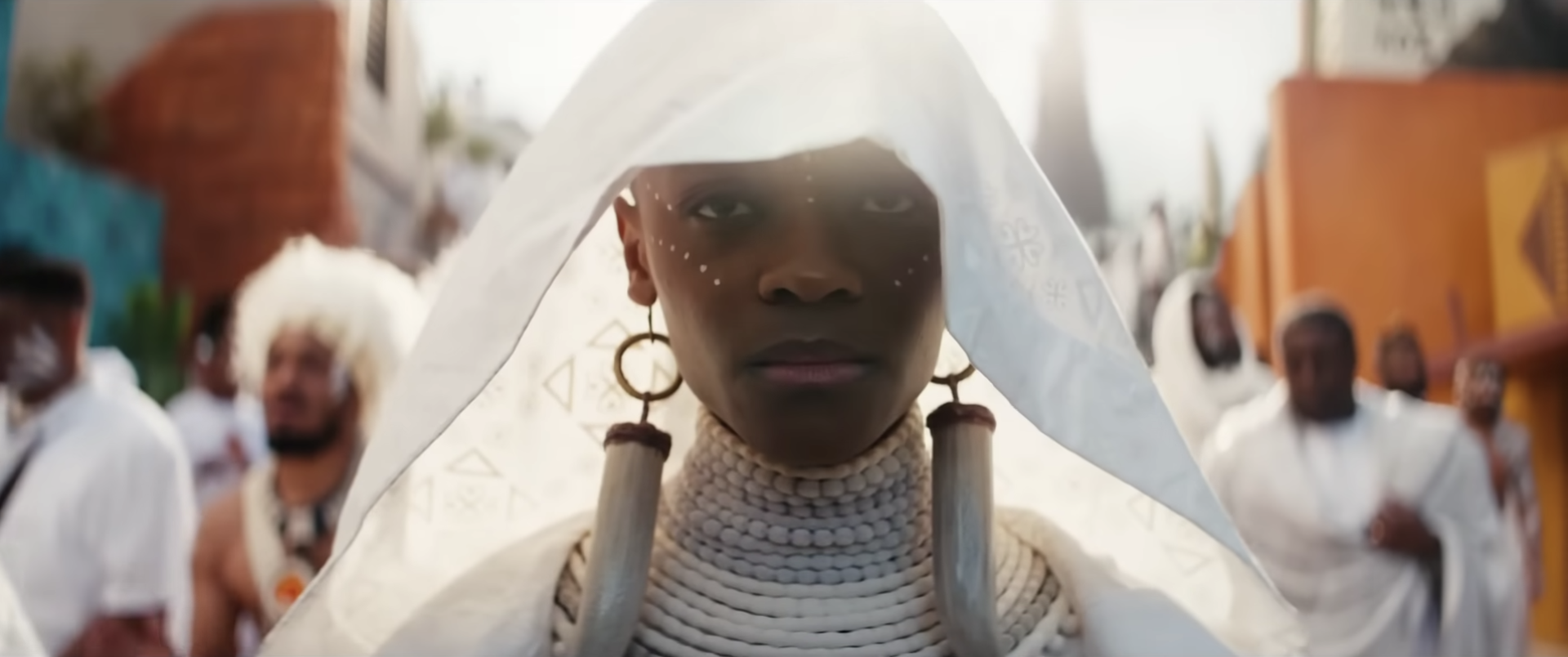 The idea was first proposed online by two creators – TikTok users Anthony Bryant, who goes by @canthonybryant, and @Official_AuntieWiggz – who called back to the premiere of the first Black Panther film, when Black movie-goers attended wearing ankara prints, tribal makeup, and African-inspired clothing. This year, the theme is meant to reflect both the culture and mourning.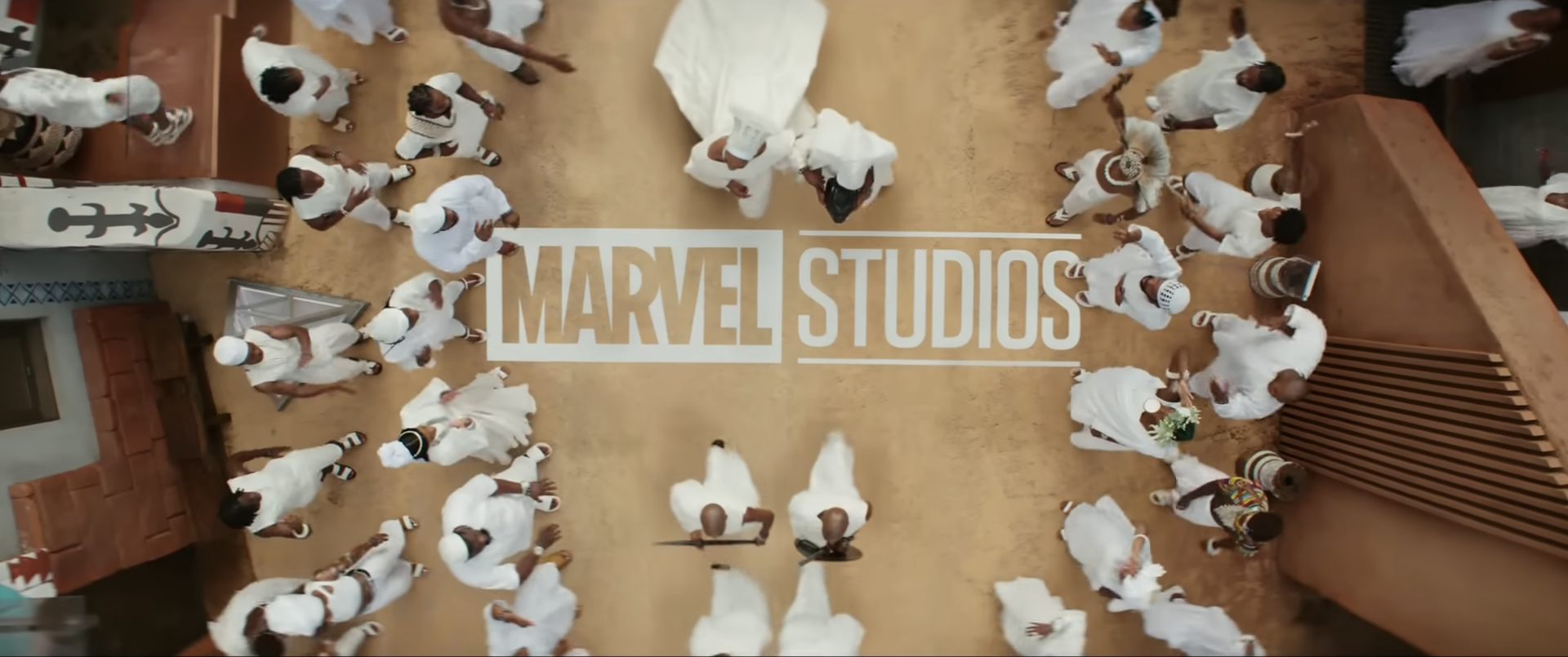 In a mock town-hall video that has been viewed by a quarter million people, Bryant addressed Black Panther fans, saying, "You may recall our last homecoming weekend was in 2018…As I recall, those of the diaspora showed up in full form and full regalia for events… The attire for the official day and the official weekend for Wakanda homecoming will be all white. All white. This specifically as we journey to the box office and theaters. We are dressing in honor of those who have come before us – for the ancestors."
"Whether this be African attire, general attire – whether you dress up or dress down – we would, that, you come on with it," he concluded. "Dress y'all. Y'all know how we do."
For those who are either uncomfortable wearing all white or do not have all-white attire, the two suggest picking a color signifying royalty – often understood as being either gold or purple.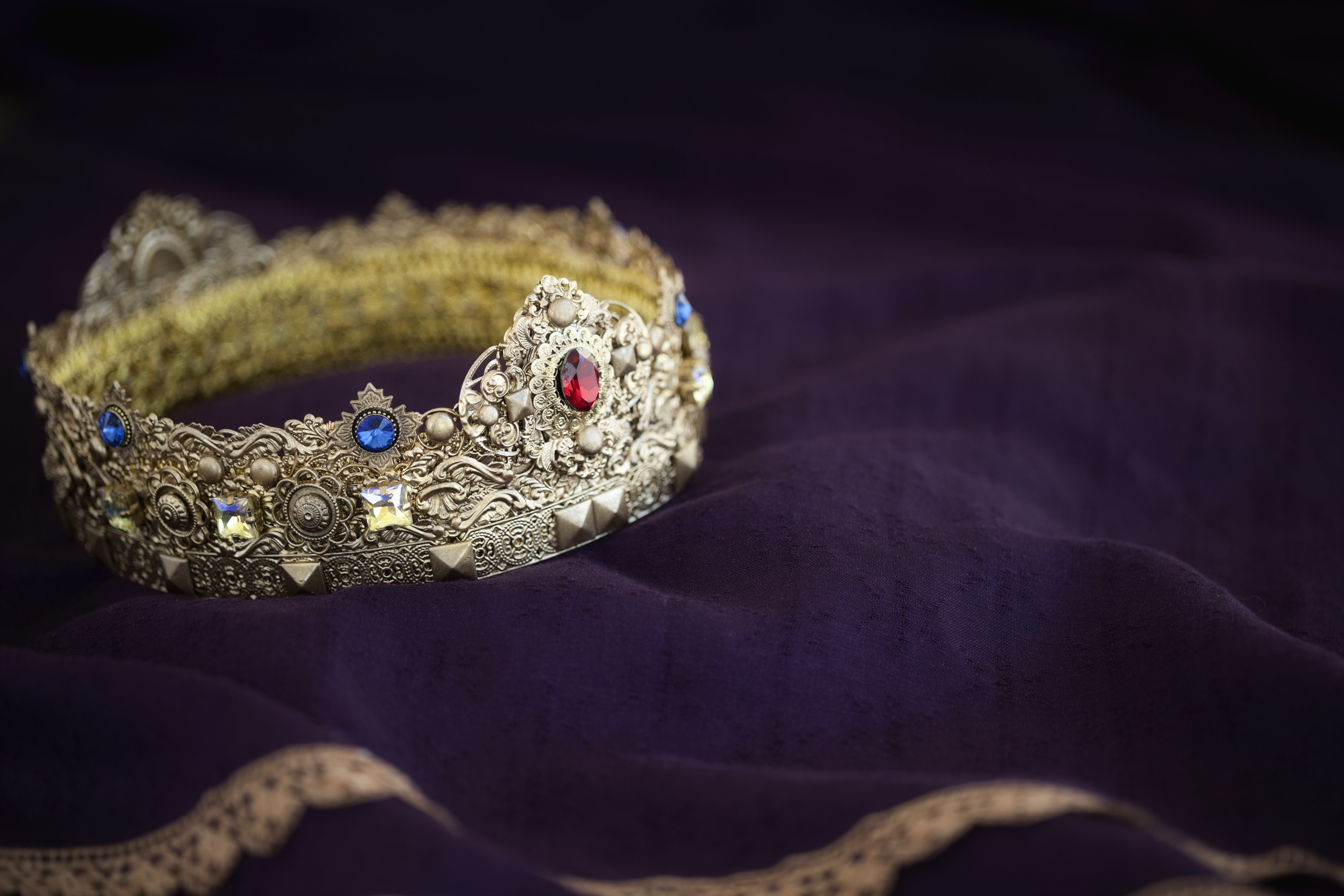 As such, Latinx fans have been encouraged to wear all white attire with turquoise or green accents – colors often found in Mexican-American art and on ancient gemstones used as jewelry, as well as artifacts from Mayans.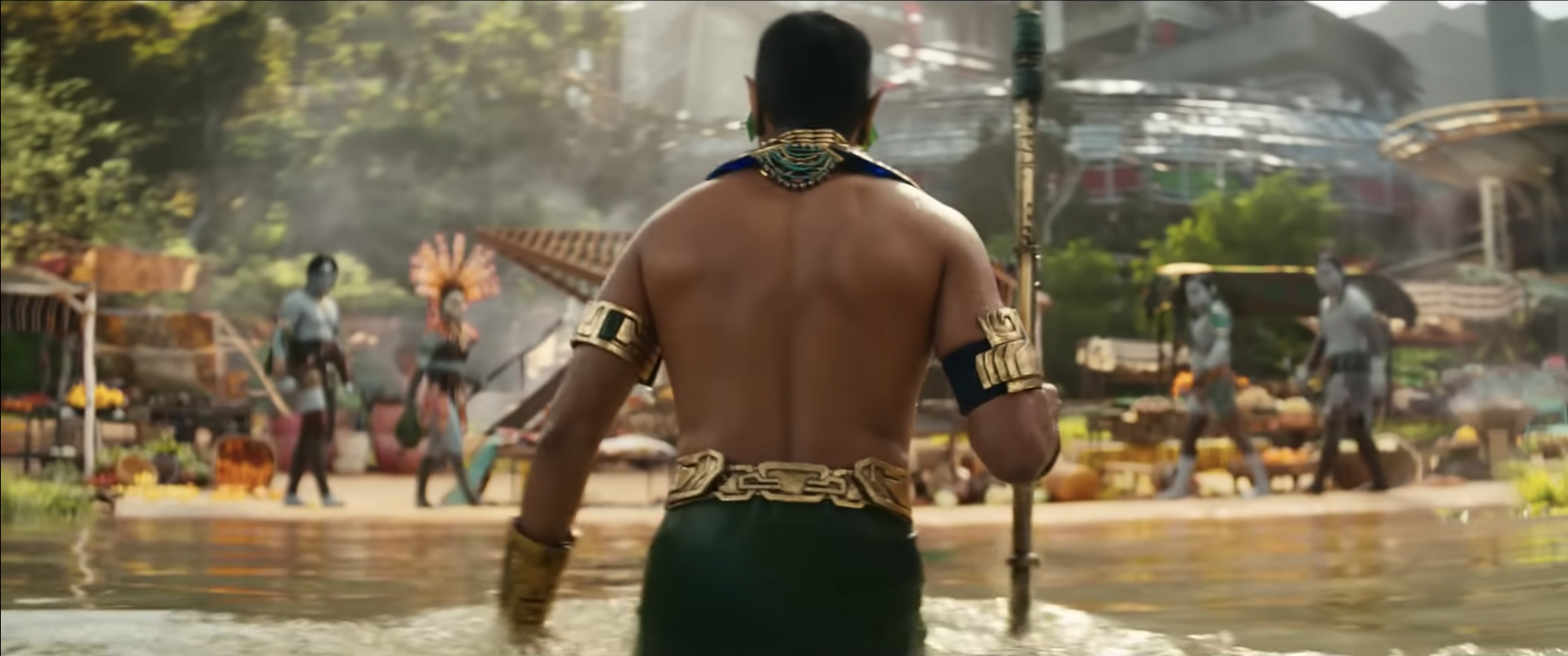 For people of color outside of the Black and Latinx community, they are encouraged to wear all-white with accents relating to their culture; and all others are asked to wear white with khaki, beige, tan, or gray.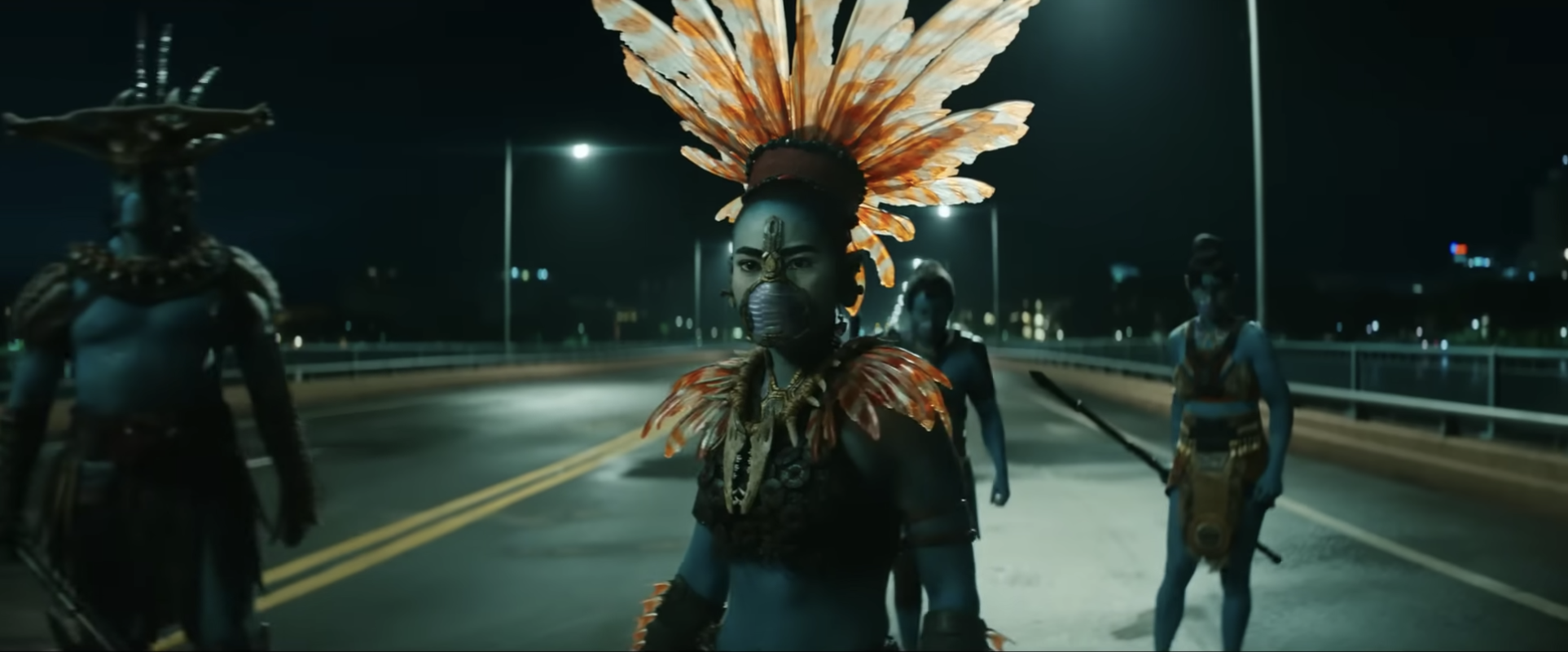 When speaking to BuzzFeed about the symbolism of everyone coming together to wear white, Bryant said, "The wearing of white can symbolize various things concerning spiritual practices and general life. It can be a sign of purity and cleansing; it can also be a color used to deflect negativity. The wearing of white can symbolize peace or baptism – a rebirth. The wearing of white in certain cultures also symbolizes a veneration of the dead or the ancestors."
Thousands have left comments expressing their commitment to the idea: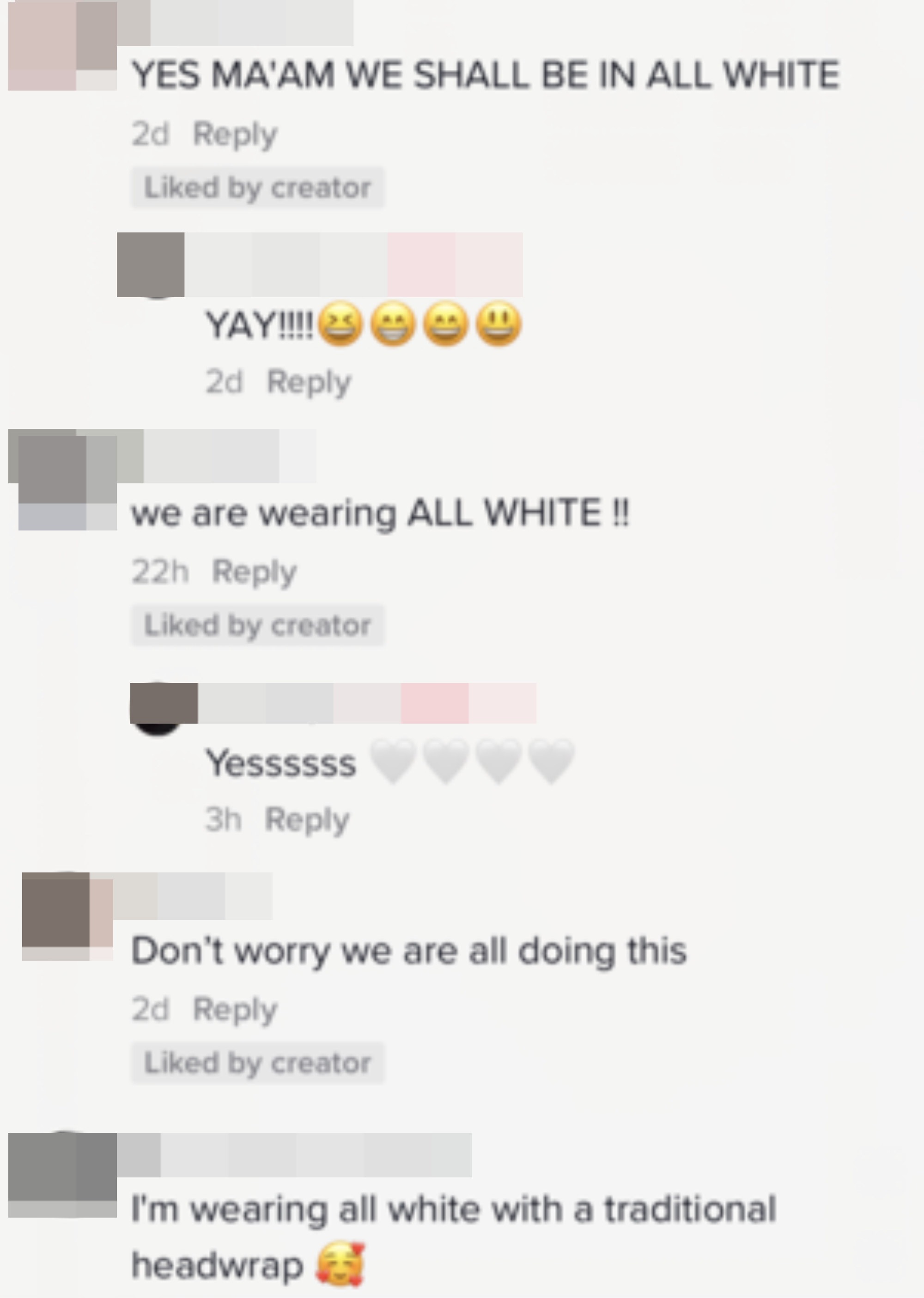 "I shall be in full traditional regalia in the royal color of deep purple," one fan shared. "[A] nod to the ancestral realm."

"I can't wait to see the indigenous community show out," another wrote. "I know the outfits gonna be on point."

"For Wakanda and Chadwick, I shall do this," another added.

The creators just have one reminder: this is all meant to be in good fun. So enjoy!
Black Panther: Wakanda Forever premieres in theaters November 11.