I don't know about you, but for me, Pinocchio is one of those Disney classics that I'm sure I've seen, but have almost no memory of the movie.
So when I heard there was a live-action remake incoming, I thought it was the perfect opportunity to revisit the original.
And guys, it was really something – here's what I thought while I watched.
I knew the iconic "When You Wish Upon a Star" opening sequence came from a Disney classic, but I had no idea Jiminy Cricket sang it.
Gepetto's workshop is kinda terrifying.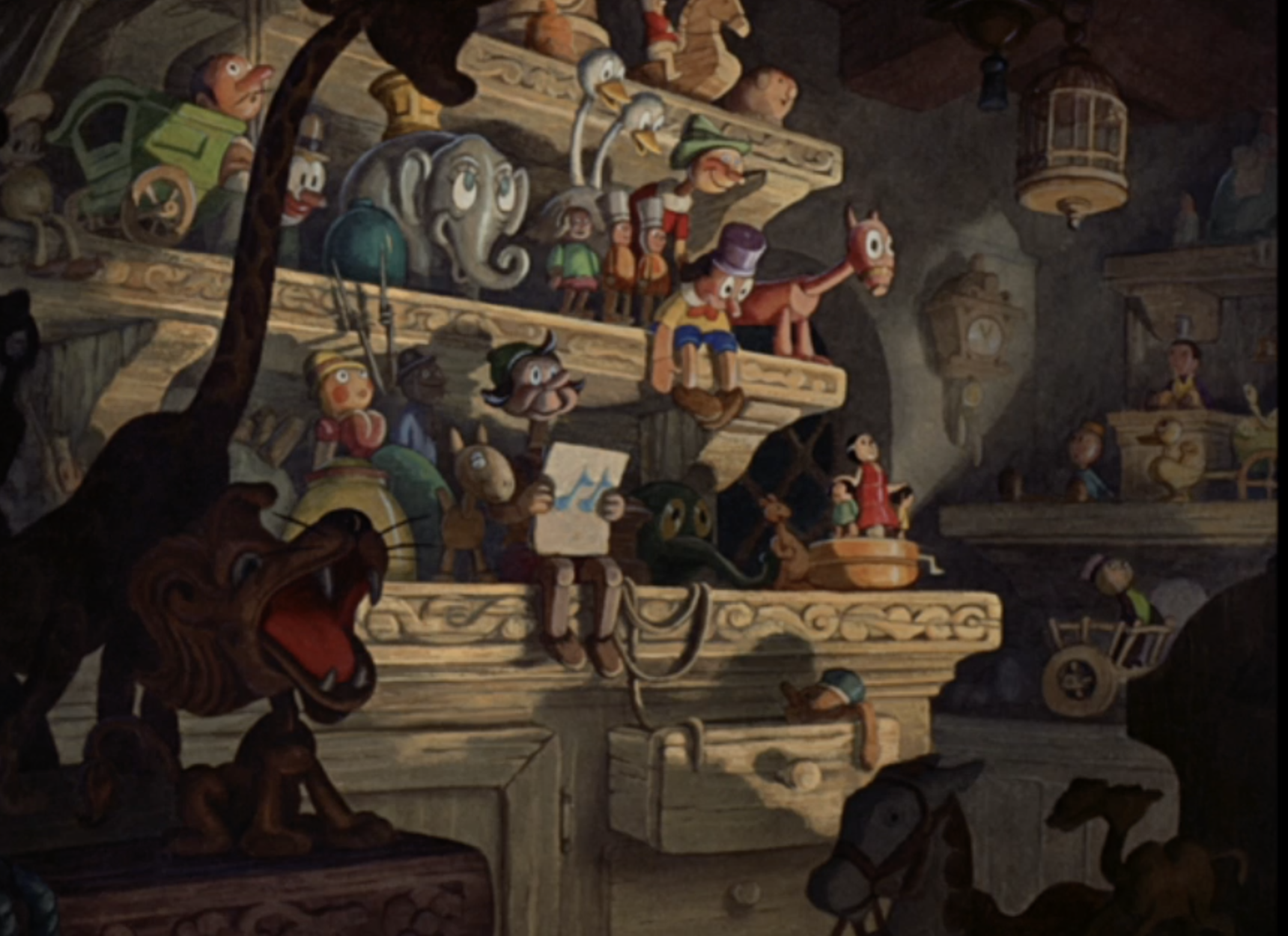 As is Pinocchio, sans mouth.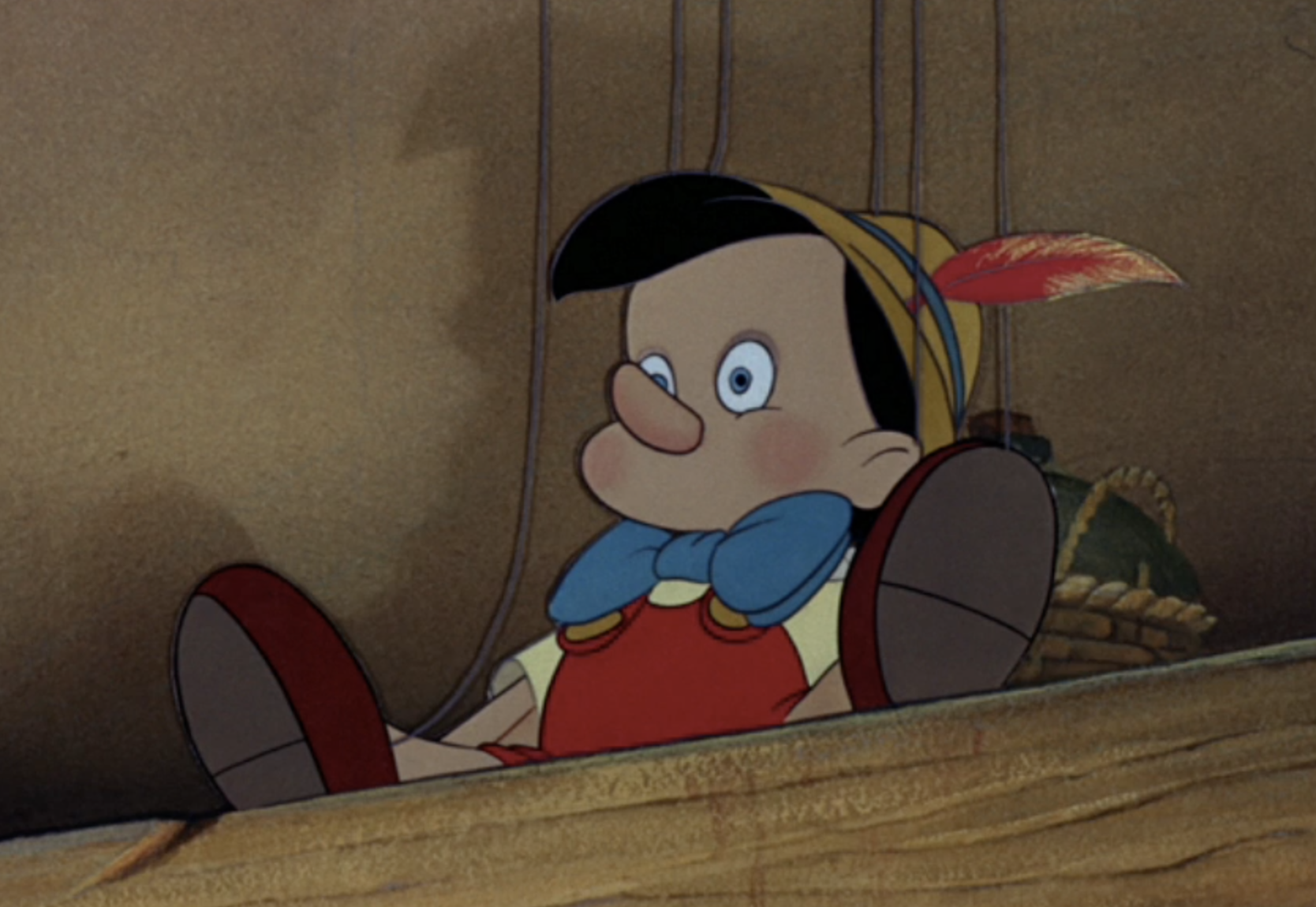 Okay, but Cleo and Figaro are adorable.
And Jiminy is the most un-cricket looking cricket in world.
I'm 10 minutes in, and I've noticed a lot of butt close-ups.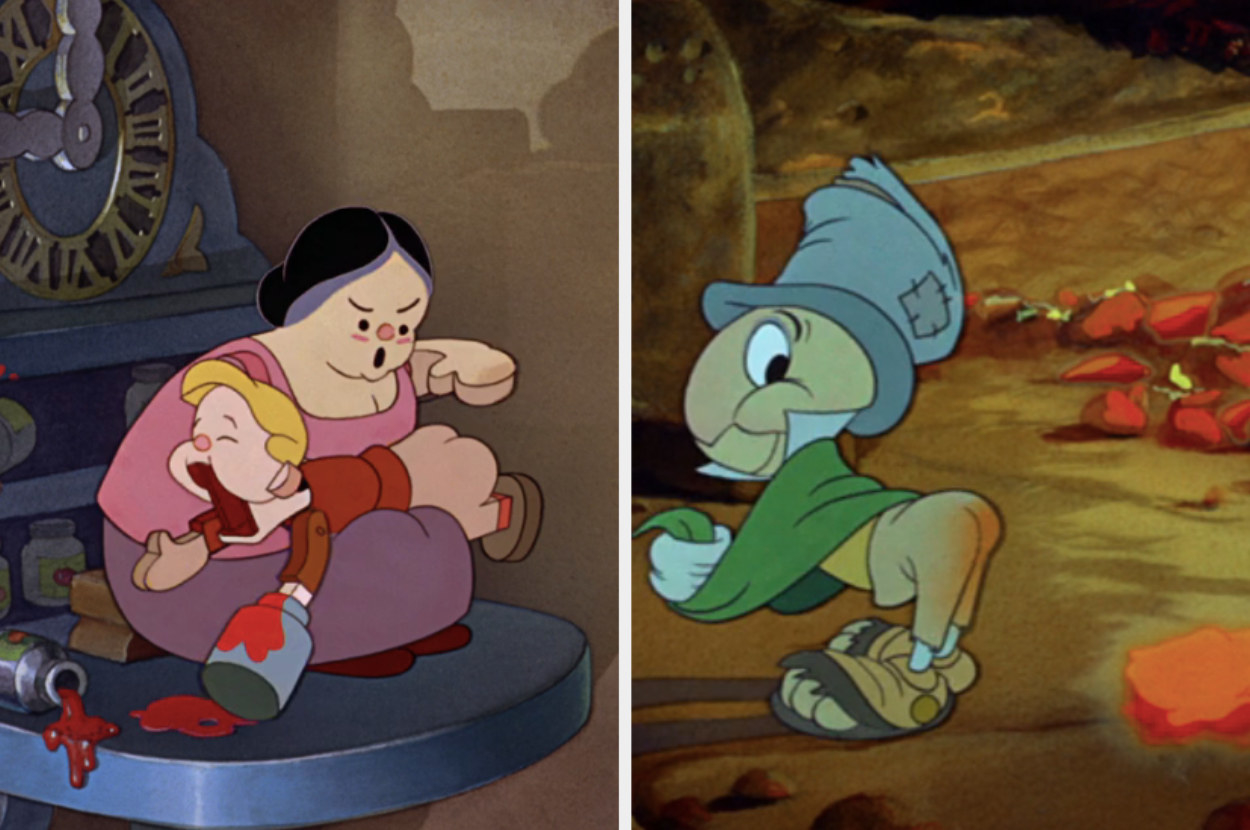 Yeah, the innuendo isn't particularly subtle.
So the Blue Fairy is just Snow White in a different colour palette.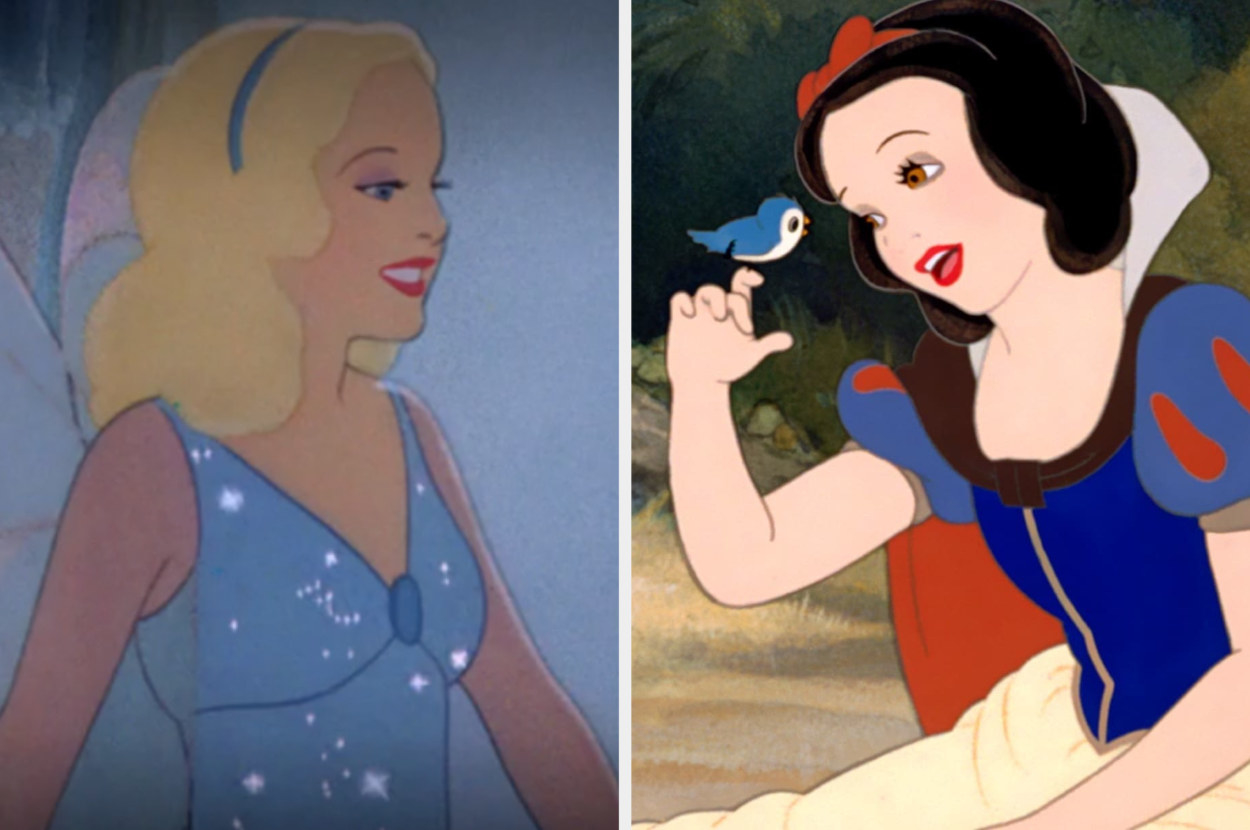 Gepetto just sent Pinnochio out into the violent world alone, and I'm concerned.
This guy is easily one of Disney's scariest villains and he hasn't even done anything yet.
Seriously, get Honest John off of my screen.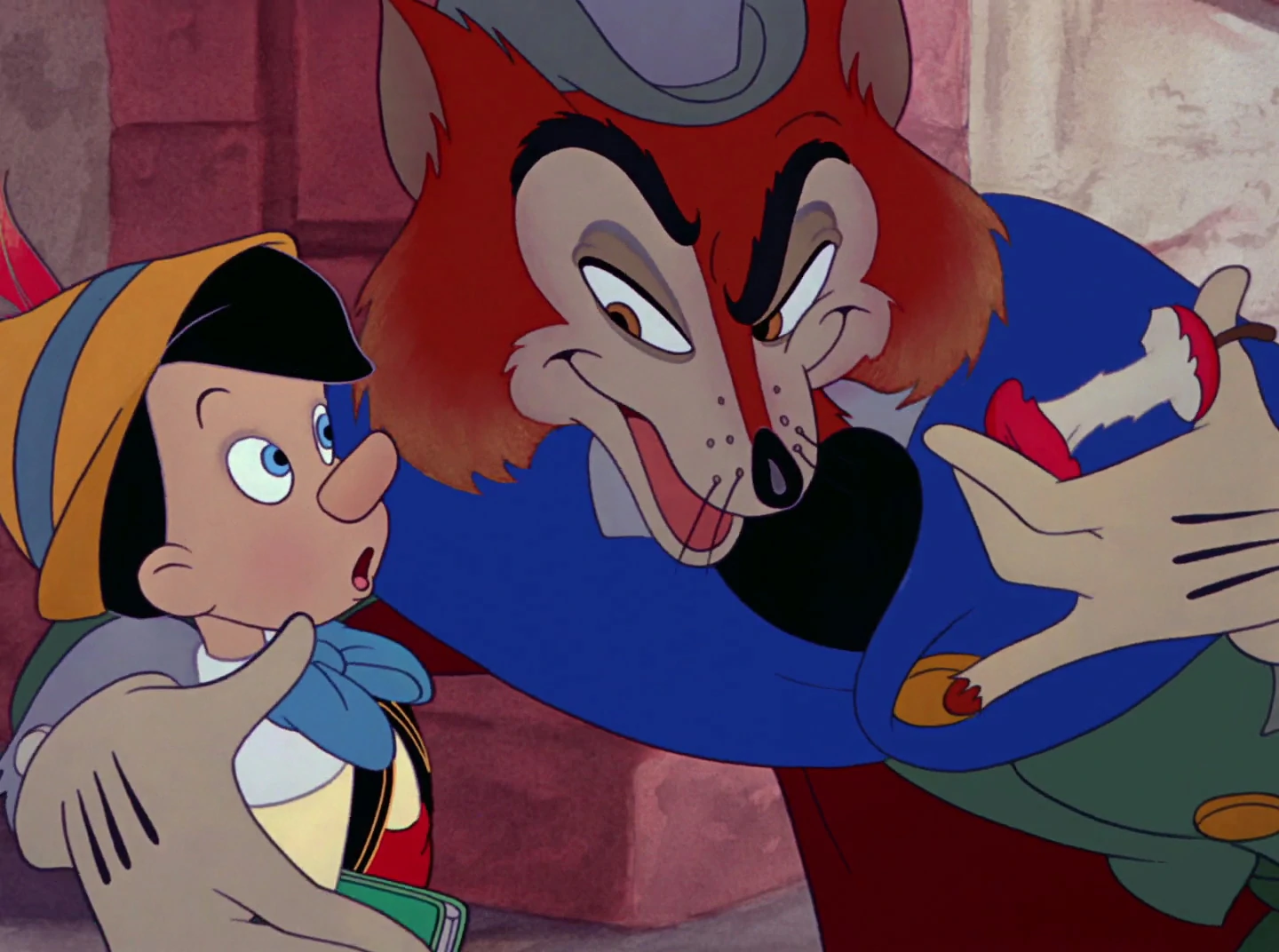 Honest John makes my skin crawl, but Stromboli is straight-up terrifying.
Okay, but Pinocchio has star quality. His cuteness balances out the fear factor.
But there are honestly SO MANY BUTTS.
Wait, Pinocchio's nose doesn't grow until 45 minutes in?!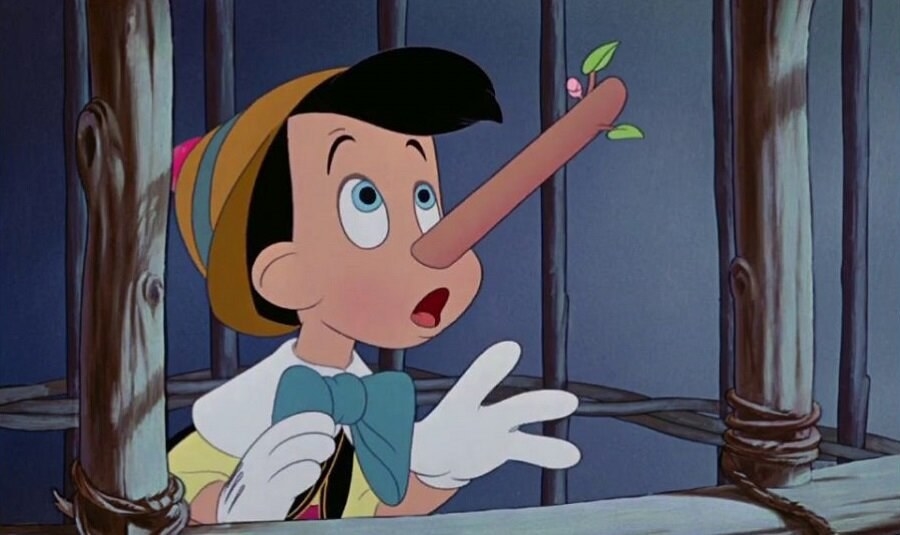 Oh look, another villain.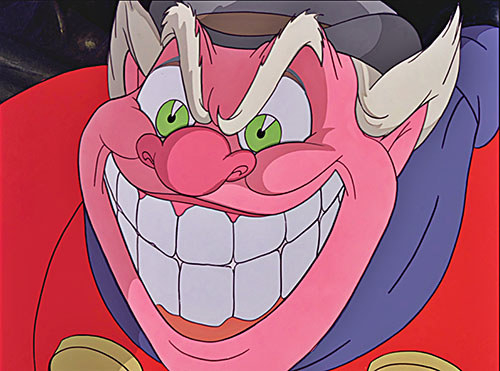 Pleasure Island is chilling. CHILLING.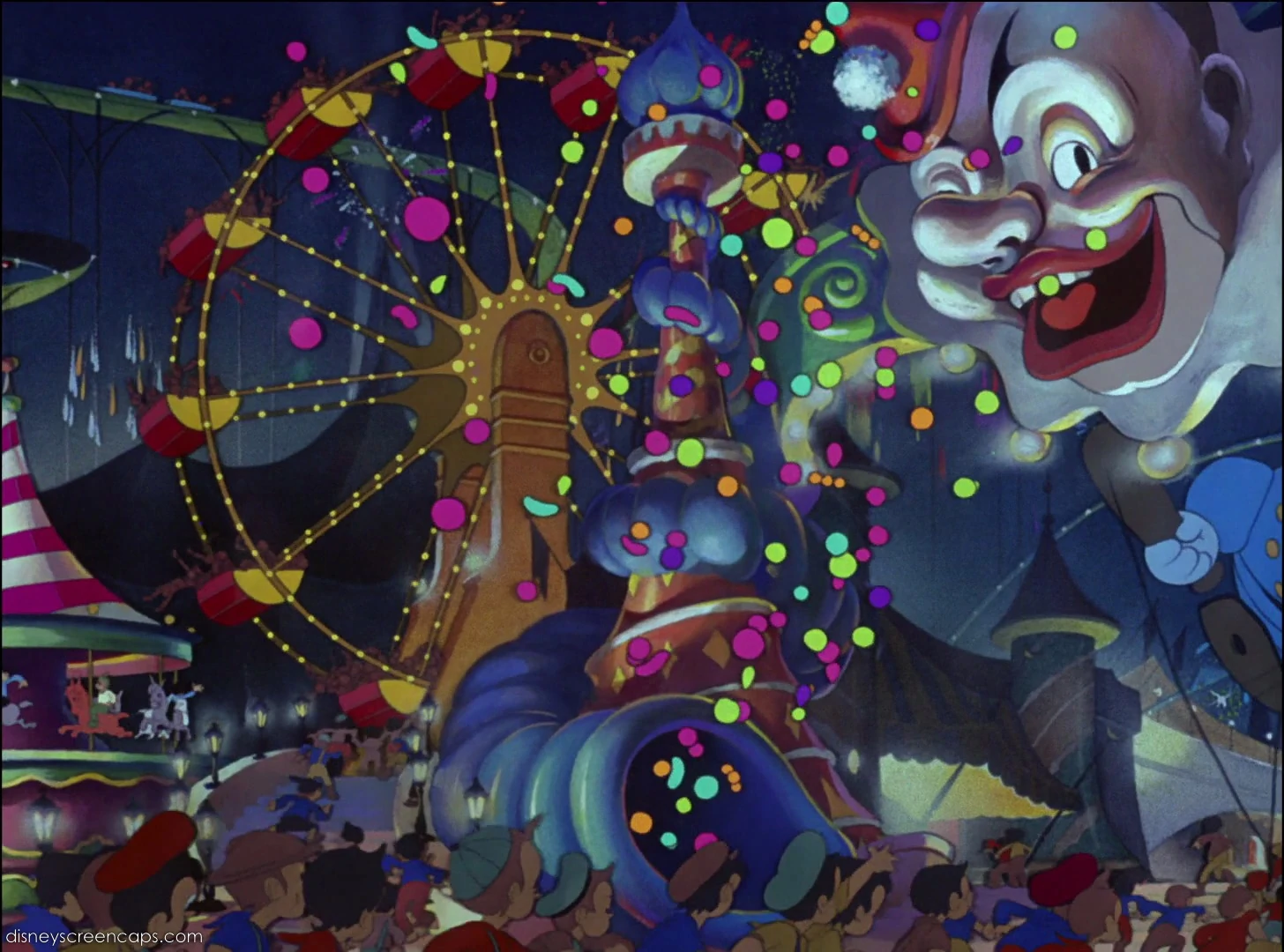 Me to poor little Pinocchio:
So all the boys are lured onto the island with cigars, beer, and smashing stuff up??
Um, turning the boys into donkeys and then selling them off was not on my Pinocchio bingo card…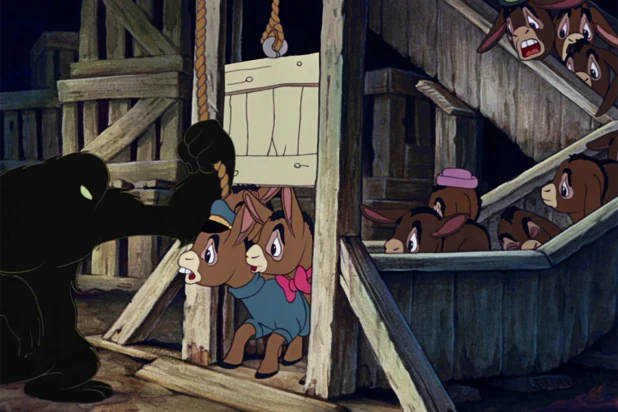 You'll be pleased to know that Gepetto went out looking for his lost boy…
Fun/kinda awful fact: there's a deleted scene where Gepetto contemplated eating Cleo while stuck inside the whale.
By the way, the whale has no business being this evil-looking.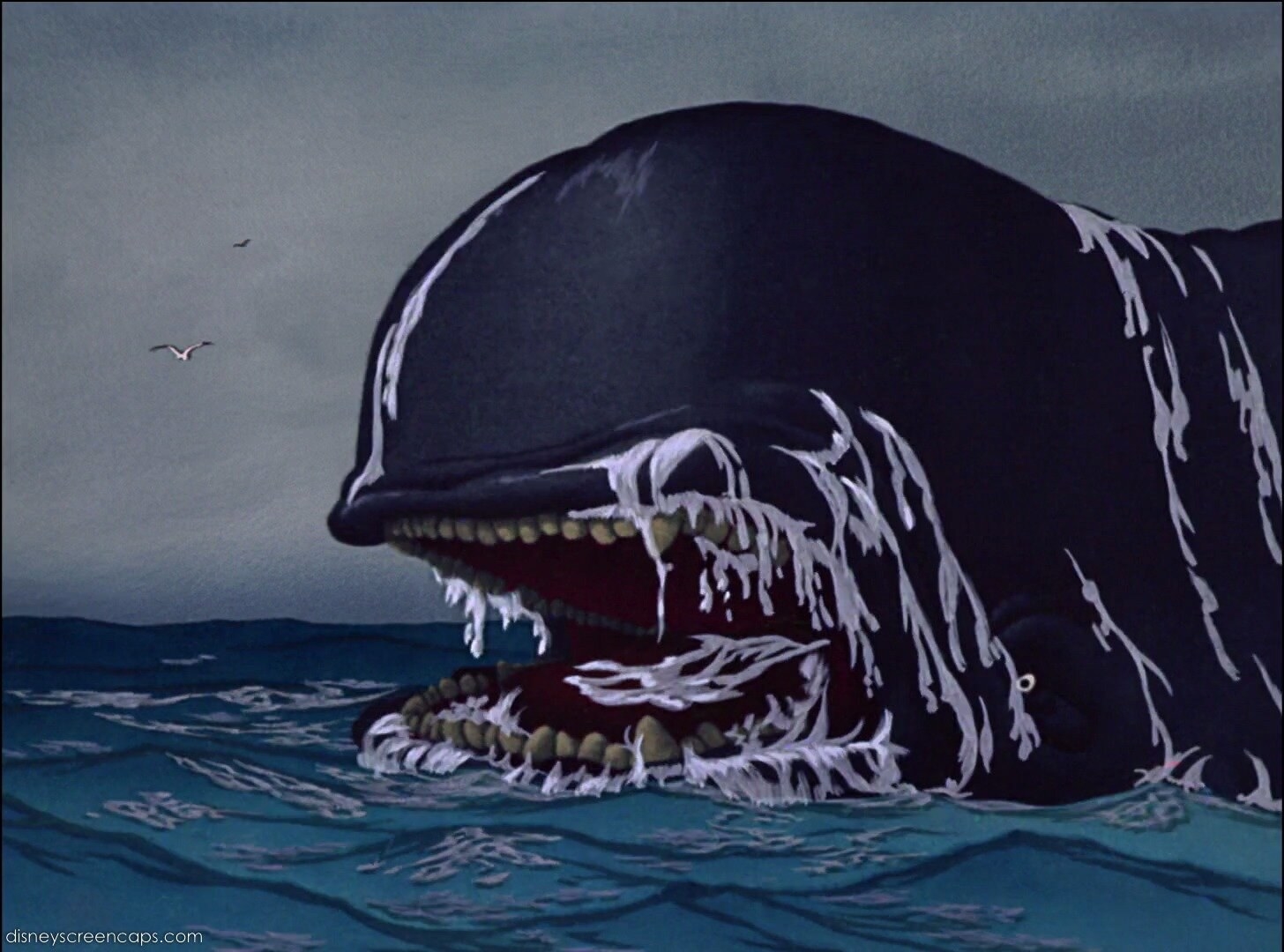 The villain-to-hero ratio here is WAY OFF.
Seriously, I'm bracing myself for Jiminy to turn at this point.
I'm expecting things to end well (it's Disney), but now Pinocchio's inside the whale.
Ah no – guess the whale threw up/sneezed them out?
Well, Gepetto thinks he's a goner.
But lil Pinocchio proved he's got what it takes to be a real boy!
Final thoughts:
– Pinocchio is a rollercoaster. I was expecting a tepid story about a wannabe human but it's an adventure of epic proportions. 
– There were moments when I genuinely feared for Pinocchio's safety and I think I shouted at the screen at one point. 
– Fans of the action-thriller genre, this one's for you.
– I feel like I was missing some key context. I know it was released during WWII, but there seems to be a lot to read between the lines. 
– Maybe mid-century actors were known to be morally corrupt and whales were thought to be violent, but neither group were painted in a flattering light. 
– Little boys don't come off great either.
– Anthropomorphic foxes are terrifying.
– There aren't many songs, but it's a less is more situation because all of them are great.
– As a society, we've blown the whole nose-growing thing way out of proportion. Pinocchio's not a liar, it was a one-off!
– Cleo and Figaro should've had way more screen time. I would watch a spin-off (but not one where Figaro's trying to eat Cleo).
– Pinocchio is very cute and deserved better.
– I can't help but wonder if things would've gone any differently if there was a single human woman in the story, but that's just me wondering.
– I don't know what to tell you about the xx butt close-ups, but they're a huge part of the film.
– The fact that there's no follow-up on the fate of any of the villains gives it a lasting fear. 
– I guess the moral of the story is to be well-behaved and brave. And of course to trust no one.
The live-action Pinocchio is now streaming on Disney+ – let us know if you'll be watching!