Hunter Schafer recently shut down rumors that she harbors hatred toward nonbinary people.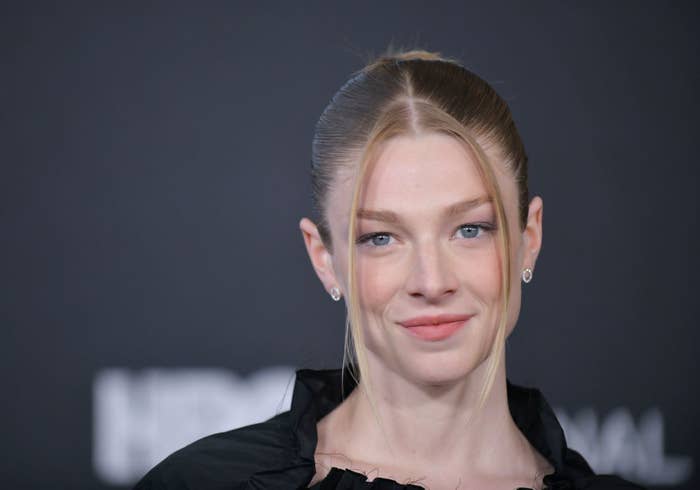 On Monday, Hunter took to Instagram to bid farewell to summer, captioning the post, "Bye summer, see you next year." It was a photo dump filled with memories, including photos with Alexa Demie and Dominic Fike.
After the post went live, the Euphoria star headed to the comments to address the speculation surrounding her views on nonbinary people.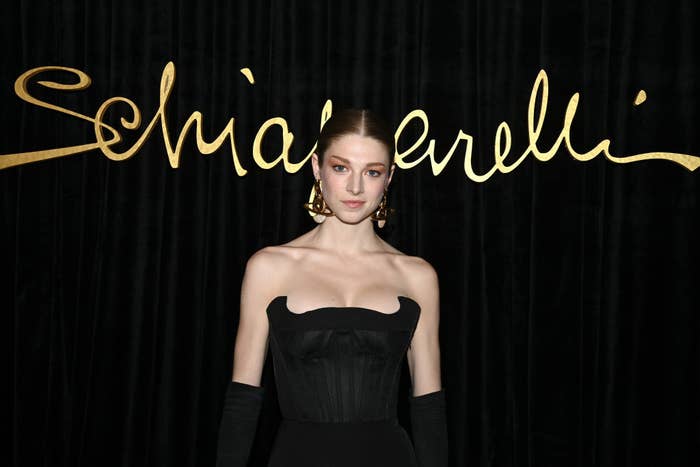 "I hold absolutely no hatred towards nonbinary folks," Hunter wrote. "I agreed with another [trans]-girl's post in which she pointed out an imbalance in the visibility and space taken up between nonbinary folks and binary trans women."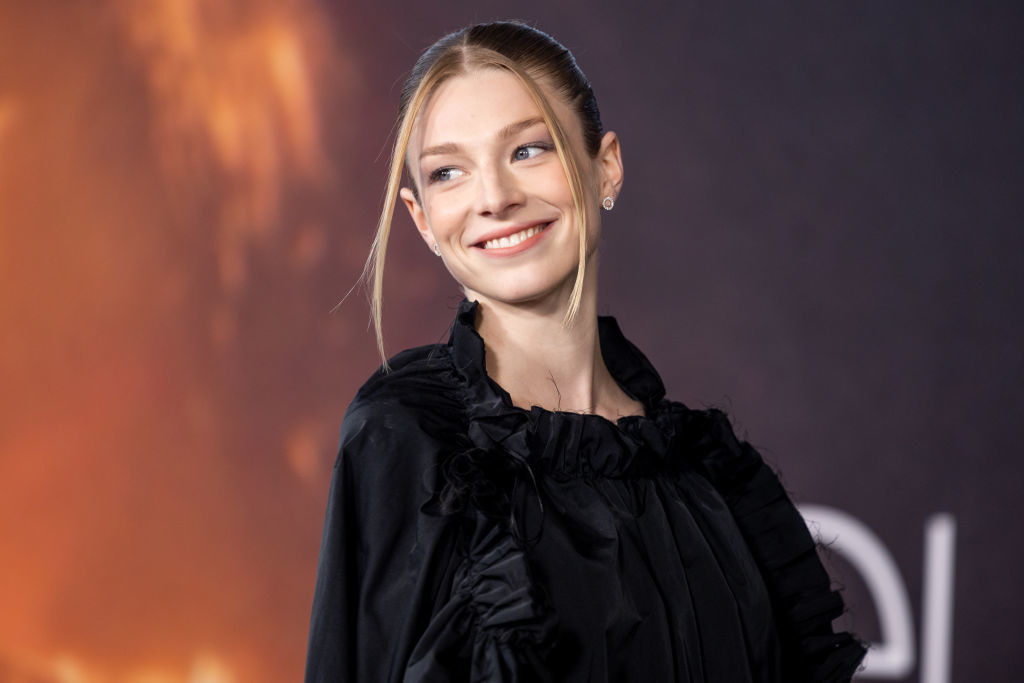 Hunter placed emphasis on women of color and/or "those who have resulted to sex work as a means of survival," and the lack of attention and resources they receive within the LGBTQ+ community.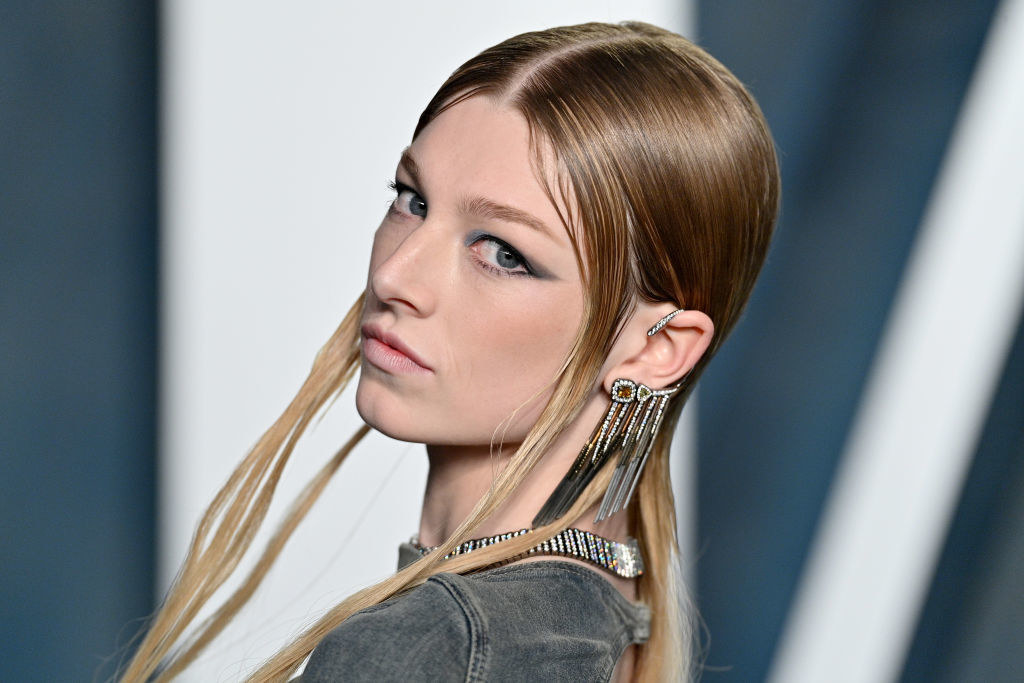 "I am not a trans-medicalist," Hunter continued. "And my ideology around transness does not align with trans-medicalism, nor a disdain towards [nonbinary] identifying people."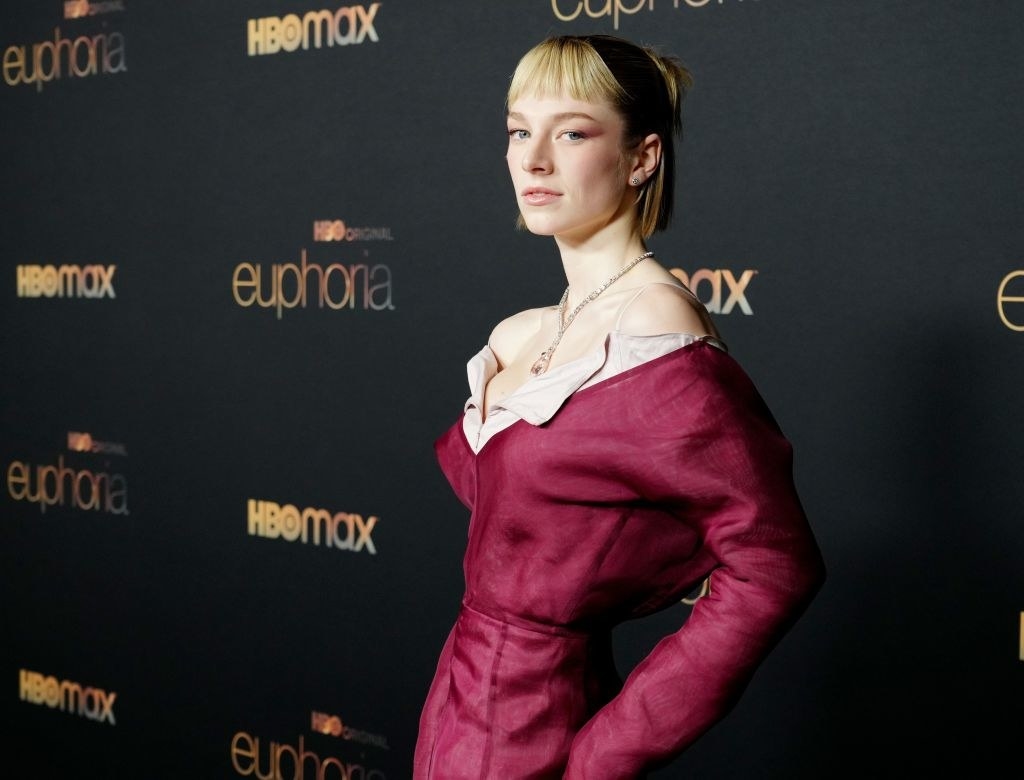 These rumors began circulating after Hunter liked and commented ("!!!") on a controversial post by Instagram user @piggytaiwan. She was immediately met with backlash.
The post, which has since been deleted, discussed the different experiences faced between binary trans people who medically transition and nonbinary people who don't.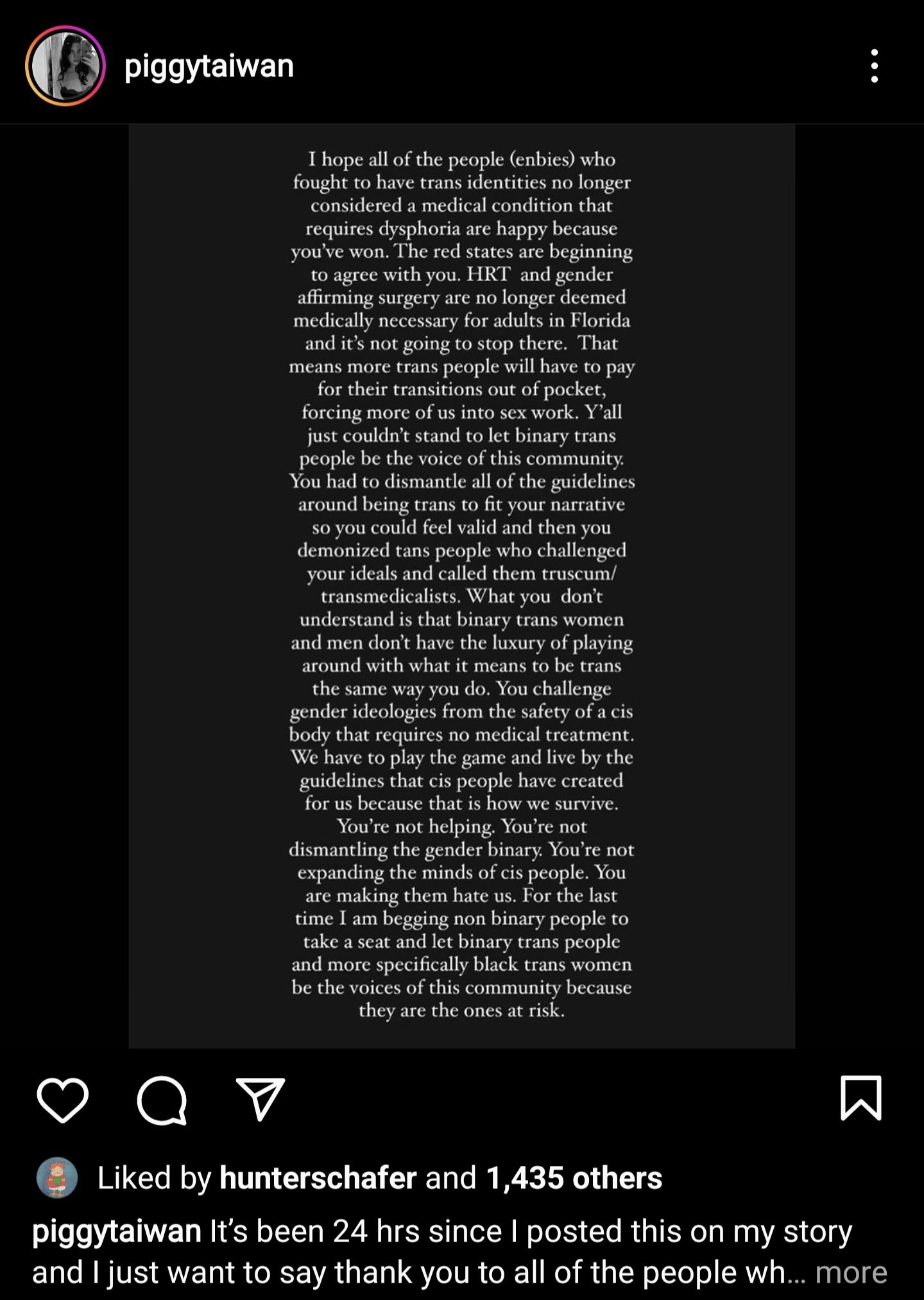 The post eventually led to a bigger discussion online about the anti-trans legislation that has been passed across the United States.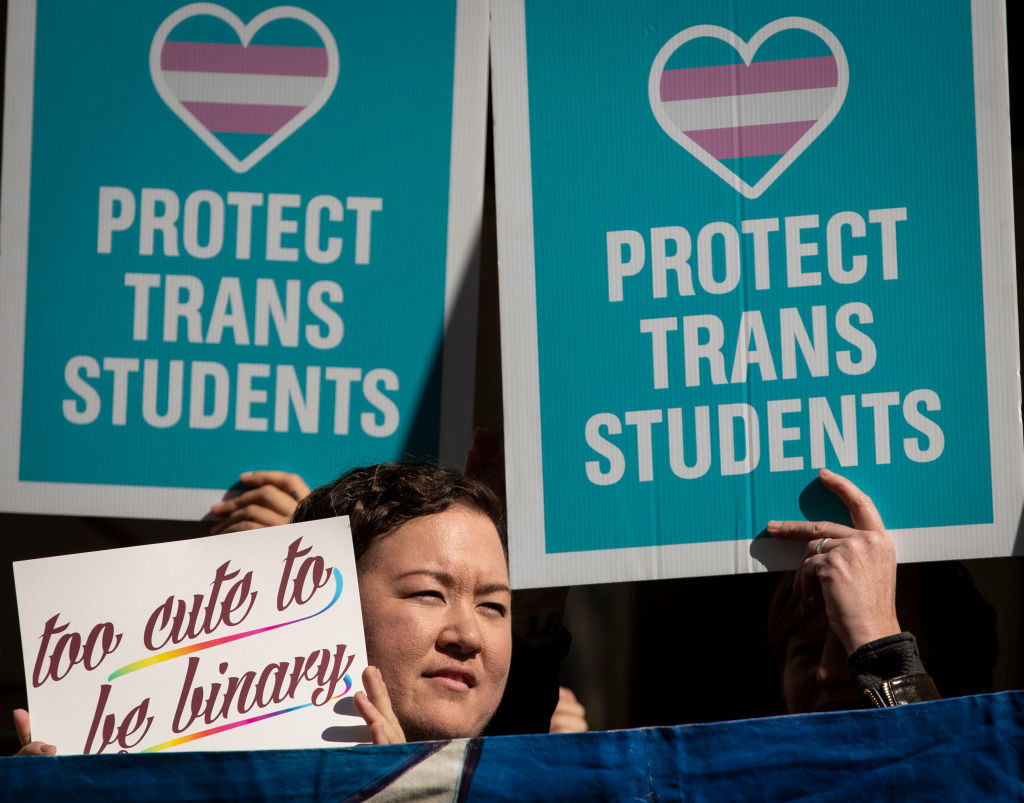 To read more of Hunter's response, check out her full comment below: