The catch? Prime Day Early Access only last two days (Oct. 11 and 12) so don't wait too long. Check out some of our top picks you can grab from Goodful right now:
1.
A 12-piece stainless steel cookware set since it's high time you get rid of those old college hand-me-down pots and pans and invest in ones that can actually cook evenly and handle various culinary tasks.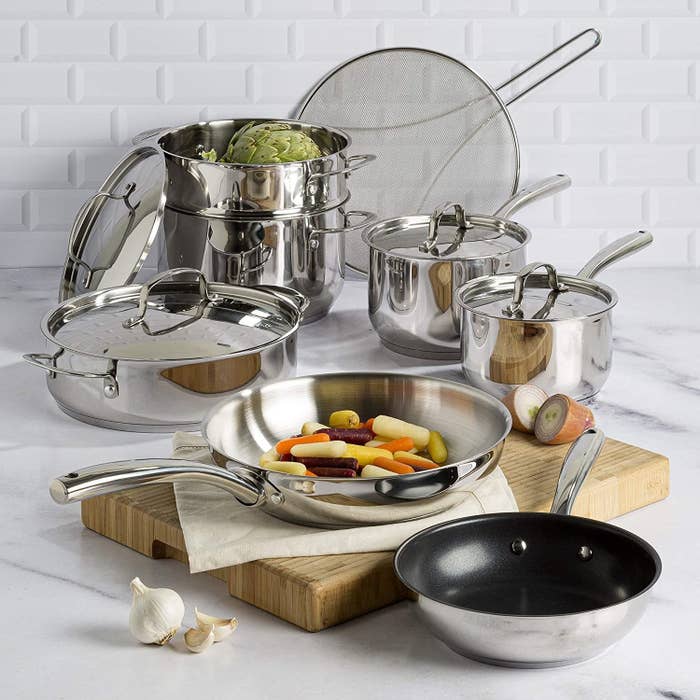 2.
Or, this colorful 12-piece cookware set featuring a non-stick aluminum cooking surface and a slightly different assortment of pots and pans (basically there's a griddle pan in place of a jumbo cooker, and wider, deeper saucepans). Both are great choices, just depends on your personal culinary preferences!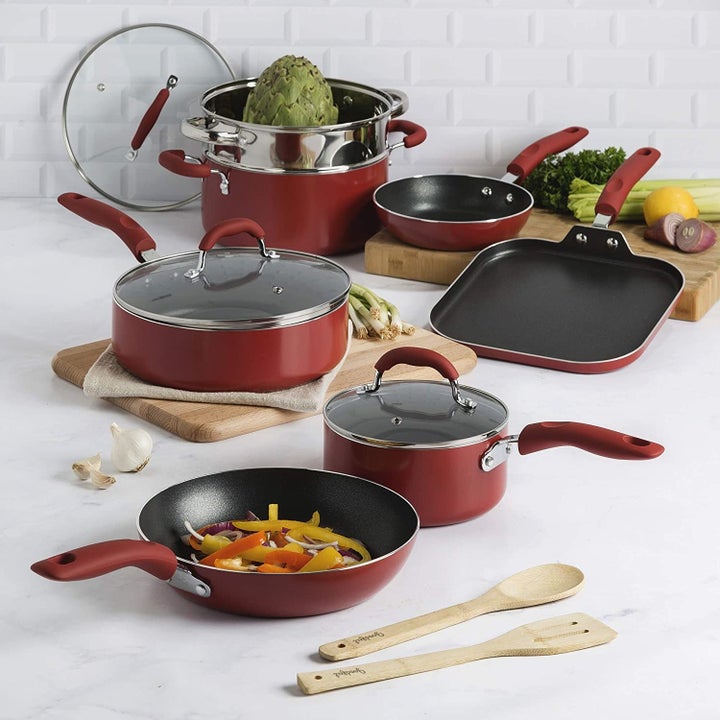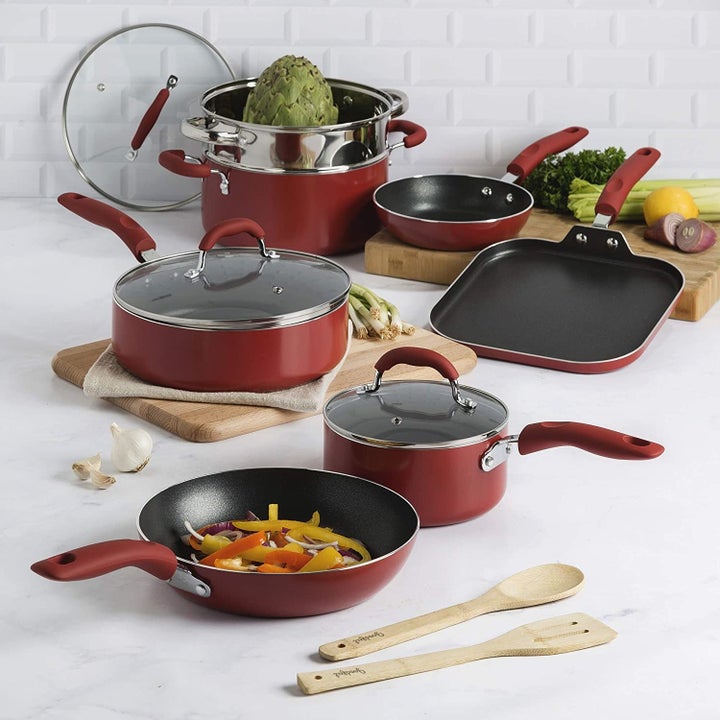 3.
A carbon steel wok pan with a wooden lid because it's equal parts aesthetic and functional. Time to re-create your favorite stir fry or noodle dish!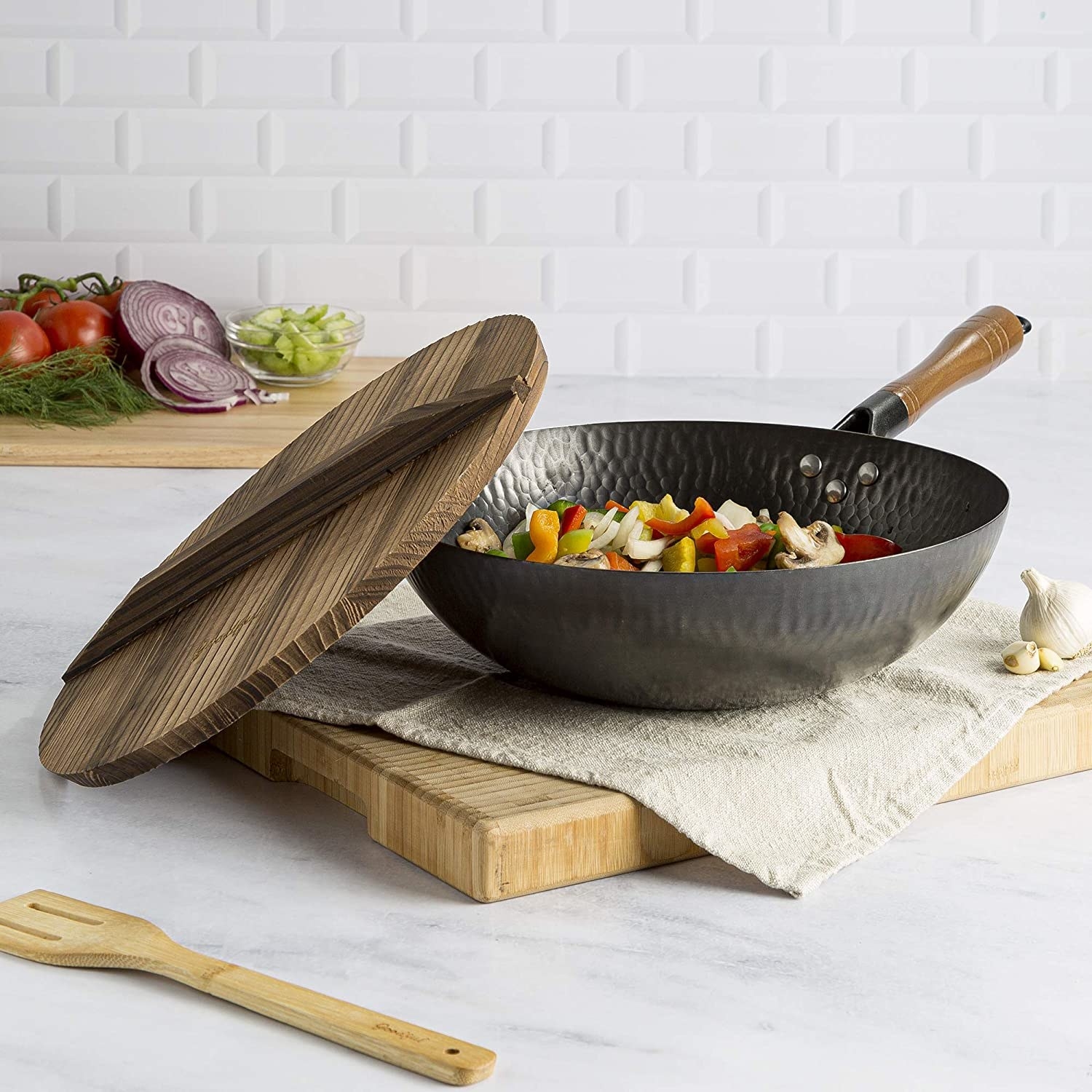 4.
An aluminum non-stick griddle pan (+ pancake turner!) to bring your breakfast game to the next level. Get ready for restaurant-quality pancakes, omelets, bacon, and more — pretty soon your friends will be skipping IHOP and heading straight to their new fave diner, AKA your kitchen.
5.
A 12-piece nonstick ceramic cookware set for the chefs who stick to the basics, i.e. you only need simple pans and pots to cook up your meals. With three different frying pans, a saucepan, and both small and large pots, you'll have everything you need for meals big and small.
6.
A cold brew coffee maker if you drink iced coffee 365 days a year — with this, you can easily brew, store, and serve delish cold brew (and we're talking true cold brew here, not just hot coffee chilled over ice).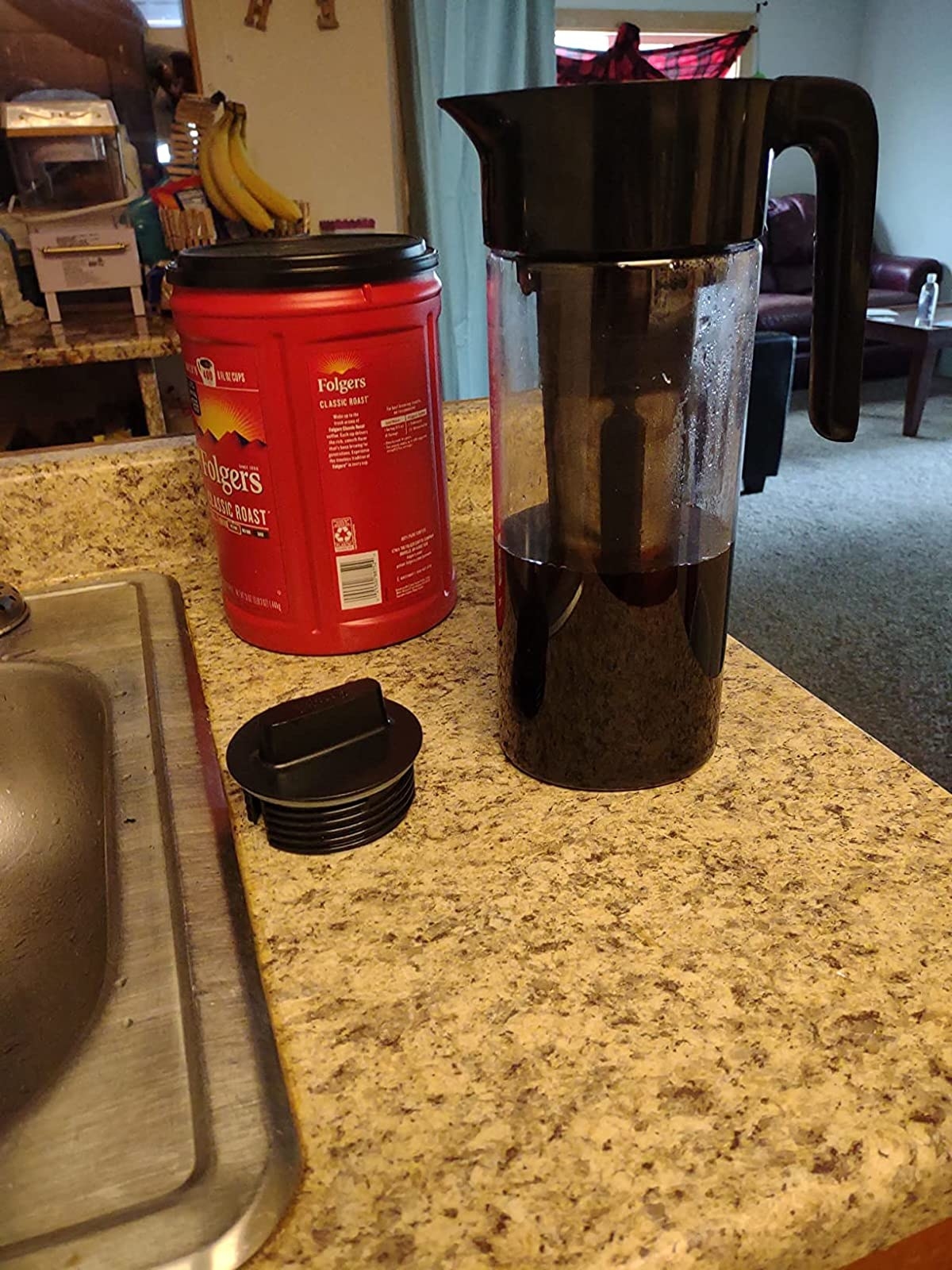 You after using your new Goodful cookware to cook up the most delicious meal:
Looking for the perfect gift for any occasion? Check out all of BuzzFeed's gift guides!