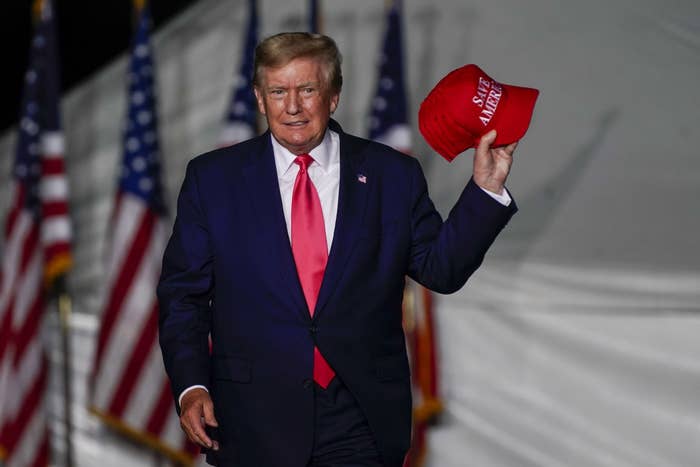 Donald Trump said the FBI served a search warrant at his estate in Florida on Monday as the former president continues to face a flurry of investigations over the Jan. 6 insurrection, interference in the 2020 election, fraud, and other issues.
In a lengthy statement, Trump said "a large group of FBI agents" were raiding Mar-a-Lago, his estate in Palm Beach, in an effort he deemed was "not necessary or appropriate."
In addition to slamming law enforcement, Trump also disparaged Democrats. It wasn't clear what the warrant was seeking, but the former president said agents opened his safe.
CNN reported that Trump was not in Florida at the time of the raid and instead at Trump Tower in New York. A representative for the former president did not immediately respond to BuzzFeed News' request for comment.
The FBI also did not immediately respond.
The raid was first reported by Florida Politics, a local site.
This is a developing story.