Food holds memory, especially when it's a family recipe. Just think of that time that you bit into a homemade dish and it instantly brought you back to a core childhood memory you'd forgotten about, or reminded you of a person you truly miss.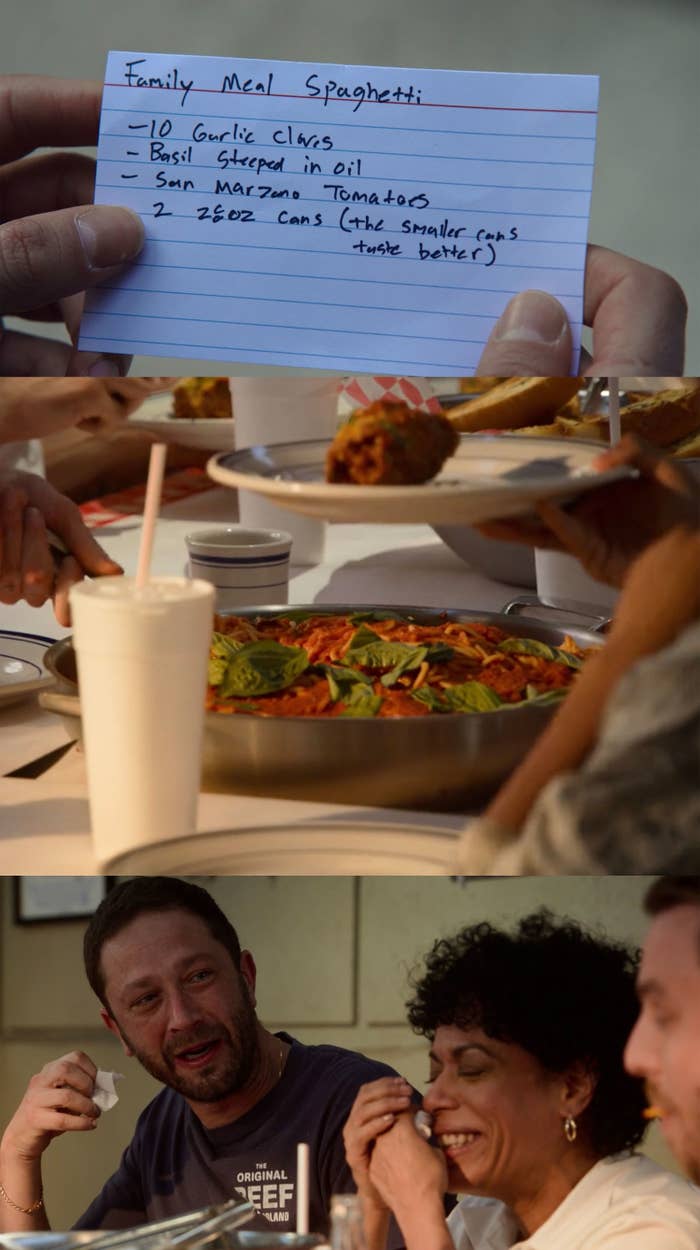 1.
"Spanish tomato soup. I worked as a camp counselor in Spain, and copied and tweaked the recipe I got from our Peruvian cook. I went through therapy while working there, and our cook would always make sure to have a bowl of this soup waiting for me after sessions because she heard I liked it so much. I'm back home now, and it's quickly become a family-favorite."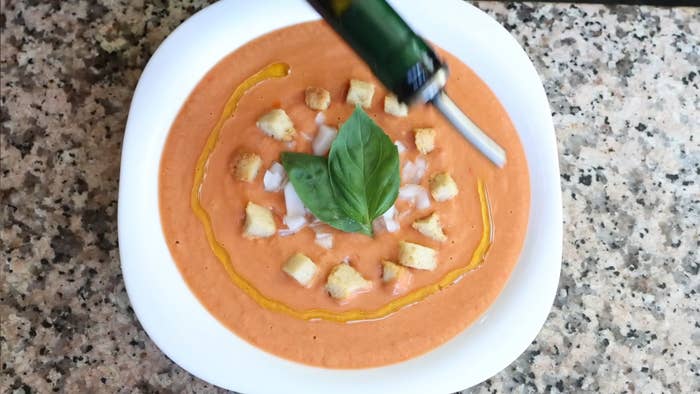 And here's how to make it: "In a pot or large pan, fry an onion, loads of garlic, and two bay leaves with some pimentón. Add some chorizo sausage, lima beans, a can of diced tomatoes, and chicken stock to your liking."
"The recipe is not only delicious and easy, but also very adaptable for making either a bigger or smaller batch. You can also add whatever veggies you still have lying around." 
2.
"For my lasagna, I use cottage cheese mixed with Parmigiano Reggiano cheese and fresh parsley rather than just ricotta cheese. It makes it so much cheesier. It's so good!"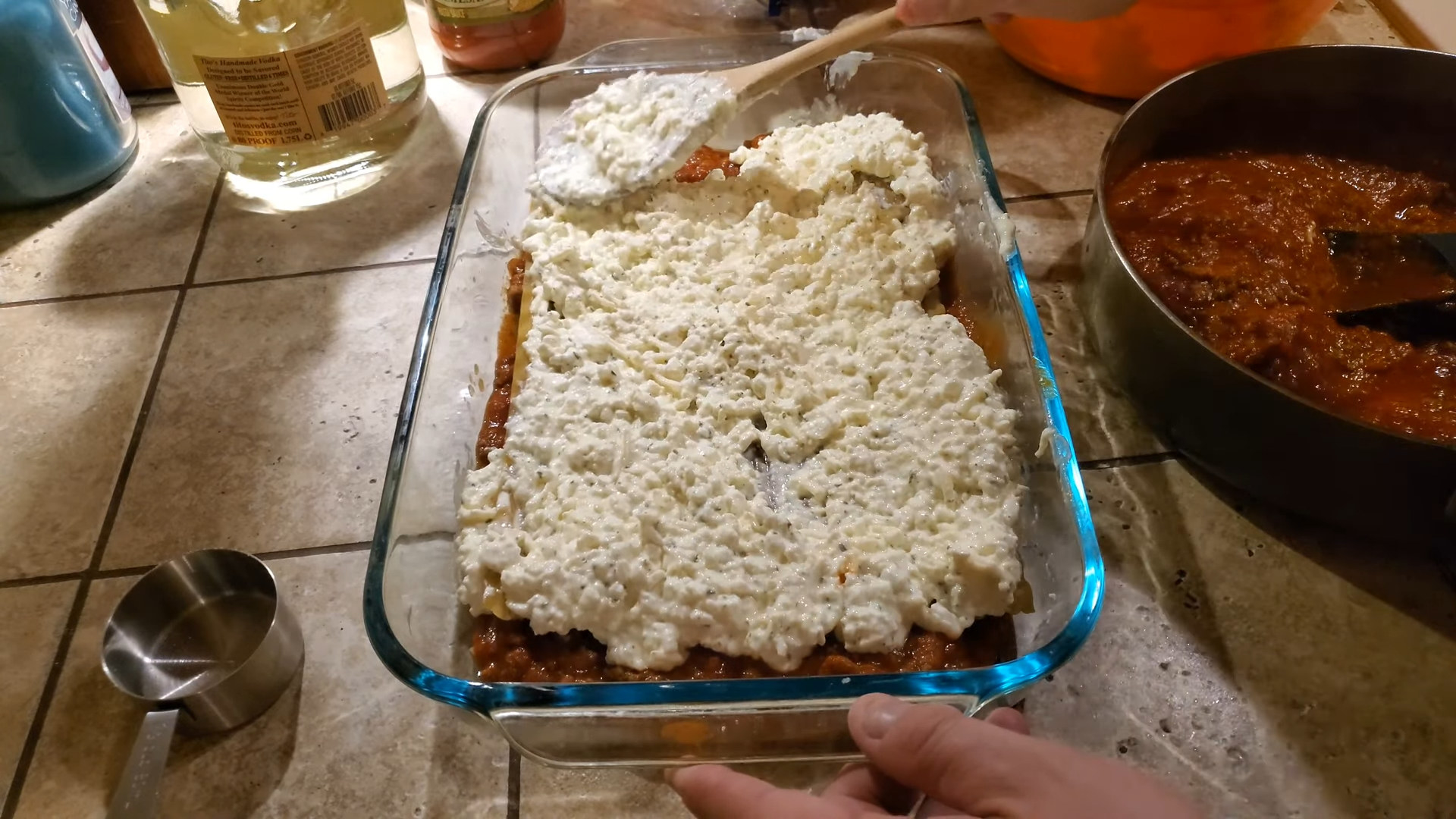 In addition to the similar recipe linked above, this YouTube video from Vinny's Kitchen of lasagna with cottage cheese comes really close to the family recipe:
3.
"Texas queso. It's an amazing cheese dip for chips, veggies, and so much more."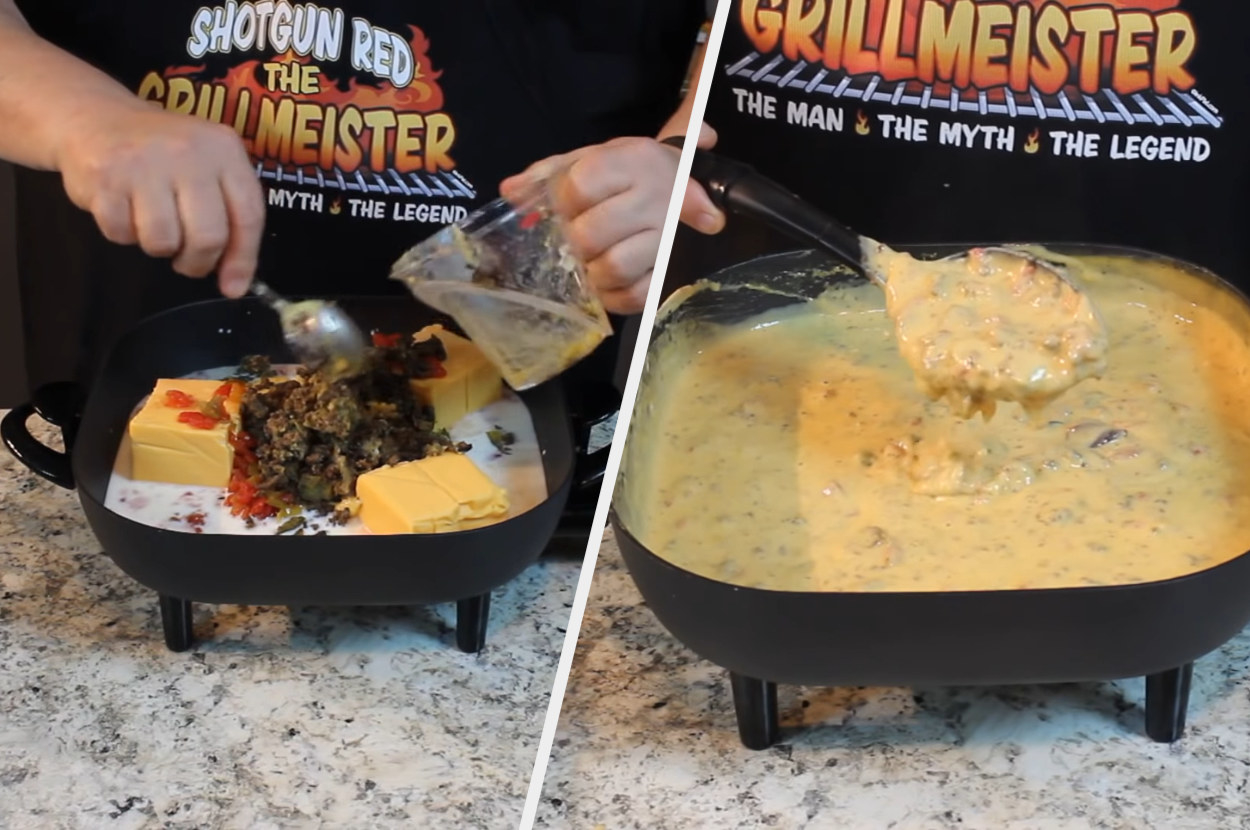 And here's how to make it: "Add all these ingredients to a crockpot, and let cook for about an hour and a half on high heat, stirring occasionally until fully melted and mixed."
4.
"My parents have this Overnight French Toast recipe that actually comes from an old church cookbook. It's crispy on the outside, custardy on the inside, and packs the perfect amount of sweetness. I don't even love French toast, but my life would be incomplete without this version. It's pretty much a holiday tradition now: Easter, Christmas, basically any holiday morning is an excuse to make a batch of this stuff. There's never a bad time to make it, so make it on a non-holiday, too! I even make it for my future in-laws now."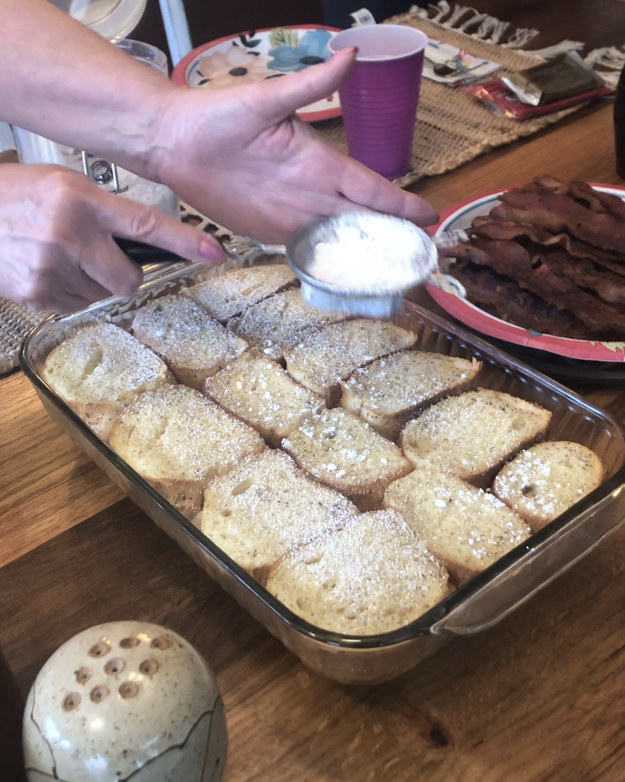 And here's how to make it: "The night before, melt butter and add brown sugar. Blend thoroughly. Pour into a 13×9-inch baking dish and cover the bottom entirely with the sugar mixture. Lay the bread slices on top. Combine eggs with milk and cinnamon and pour over the bread, evenly wetting all the slices. The next morning, place the pan, uncovered, in an oven preheated to 350ºF and bake for 30 minutes."
"When it's ready to serve, obviously douse it with maple syrup and extra butter, plus powdered sugar if you're feeling fancy." 
5.
"I've never had anyone actually know what I'm talking about when I mention this dish: Graham cracker brownies. It's only four ingredients. My grandmother made these, my dad still makes them, and I…do my best."
6.
"Spicy peanut sauce — it's my own recipe. I LOVE this. It's great on rice, noodles, and especially on eggs. I love a piece of toast, a couple sunny side up eggs, and spicy peanut sauce drizzled over — the combination of the spicy sauce and the savory egg yolk is a delicious combination."
7.
"Every summer, I make a sun tea that I've been told tastes better than a certain brand that rhymes with 'apple.' I like to steep it for four hours, usually between the hours of 10 a.m. and 2 p.m."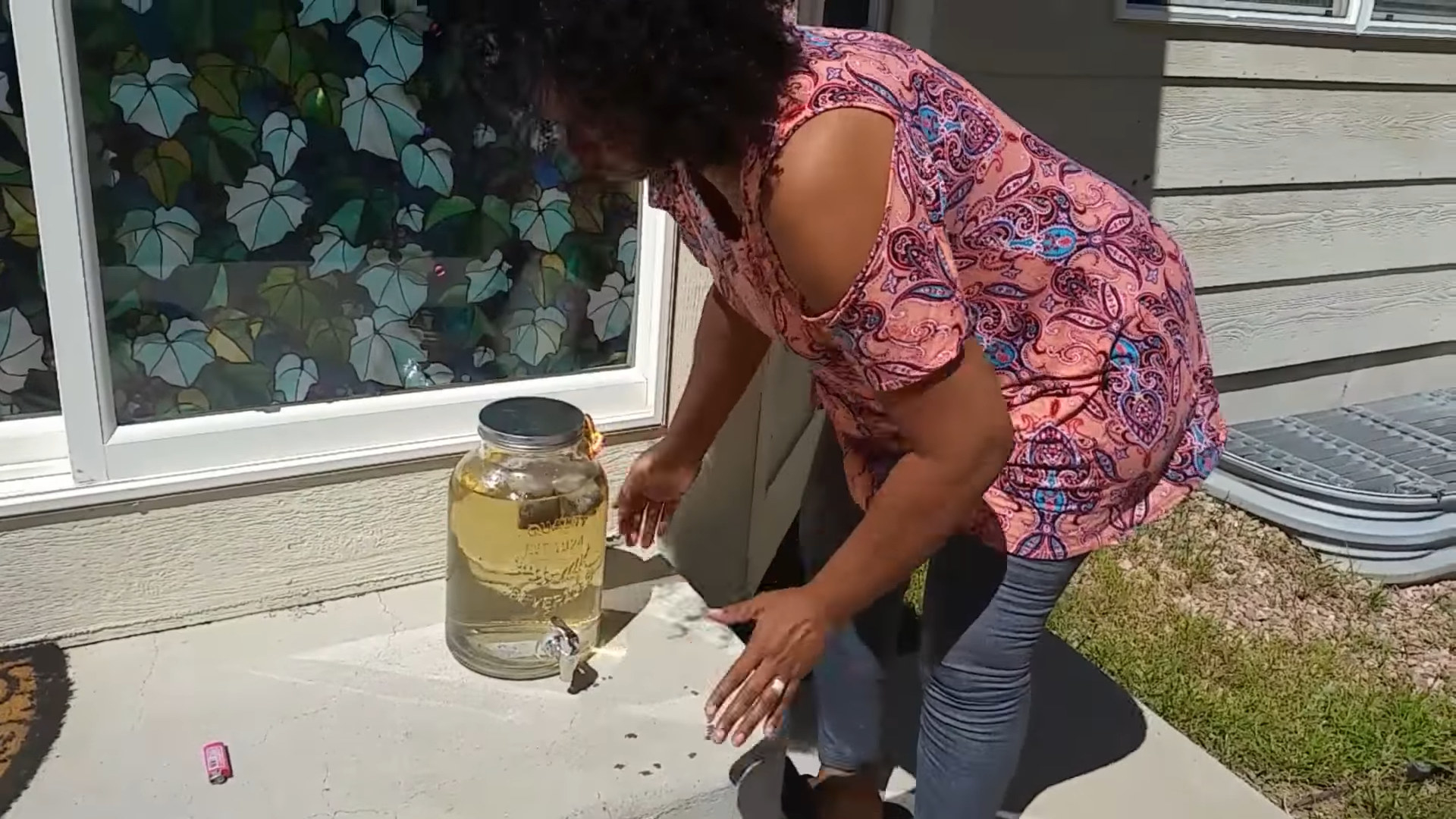 Here's how to make it: "I fill a 1-gallon glass jar with water and put in four regular tea bags or two large ones — the brand doesn't matter. Then, I let it steep outside for four hours, usually between 10 a.m. to 2 p.m. Now, what makes my tea better is that I put one can of lemonade concentrate right into the tea, and sweeten with a ½ cup of sugar since my family likes it sweet."
—Anonymous, 51, New Mexico
8.
"My ex-husband wanted jambalaya once, so I cobbled together a bunch of recipes and tweaked them. This is the result. I was actually making this when I went into labor with my now 26-year-old son, and had to direct my ex on how to finish it. It's still a family favorite, and I still make a dish for my ex!"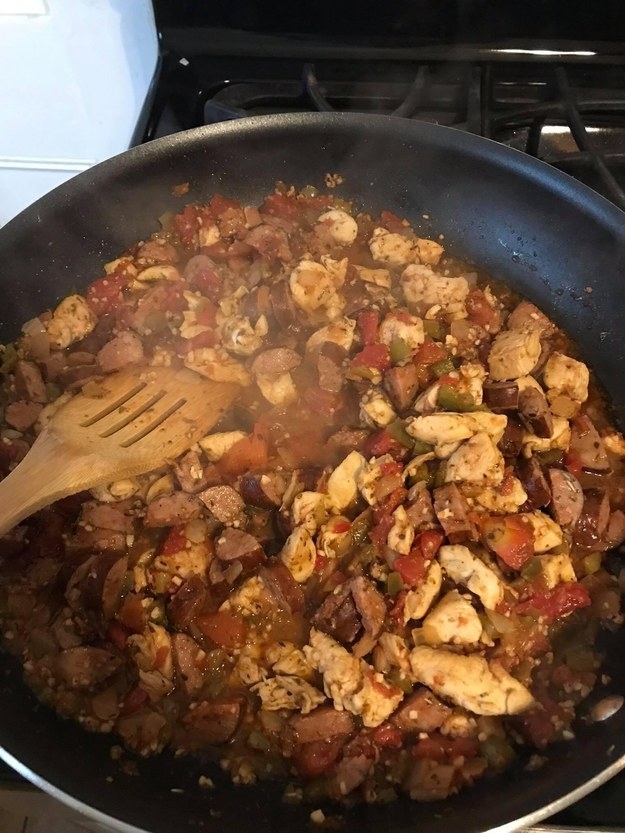 Here's how to make it: "Cut up the chicken, and fry in melted Crisco with all the seasonings until slightly blackened. The trick is to get the seasonings cooked into the chicken — you can accomplish this with a super hot pan and minimal movement.
Once it's blackened, remove the chicken from the pan. Add garlic, peppers, onions, and all the seasonings again into the pan. Stir until softened. Add the can of tomatoes with a sprinkle of salt. Cook for a few mins, splash in some hot sauce, add sausage, add chicken, and simmer for about 10 minutes."
"When it's done, serve over rice — it's delish!" 
9.
"When I make chocolate chip cookies, I add one special ingredient aside from the basic core recipe: Almond extract. It adds more flavor and a little extra specialness to your chocolate chip cookies. Try it!"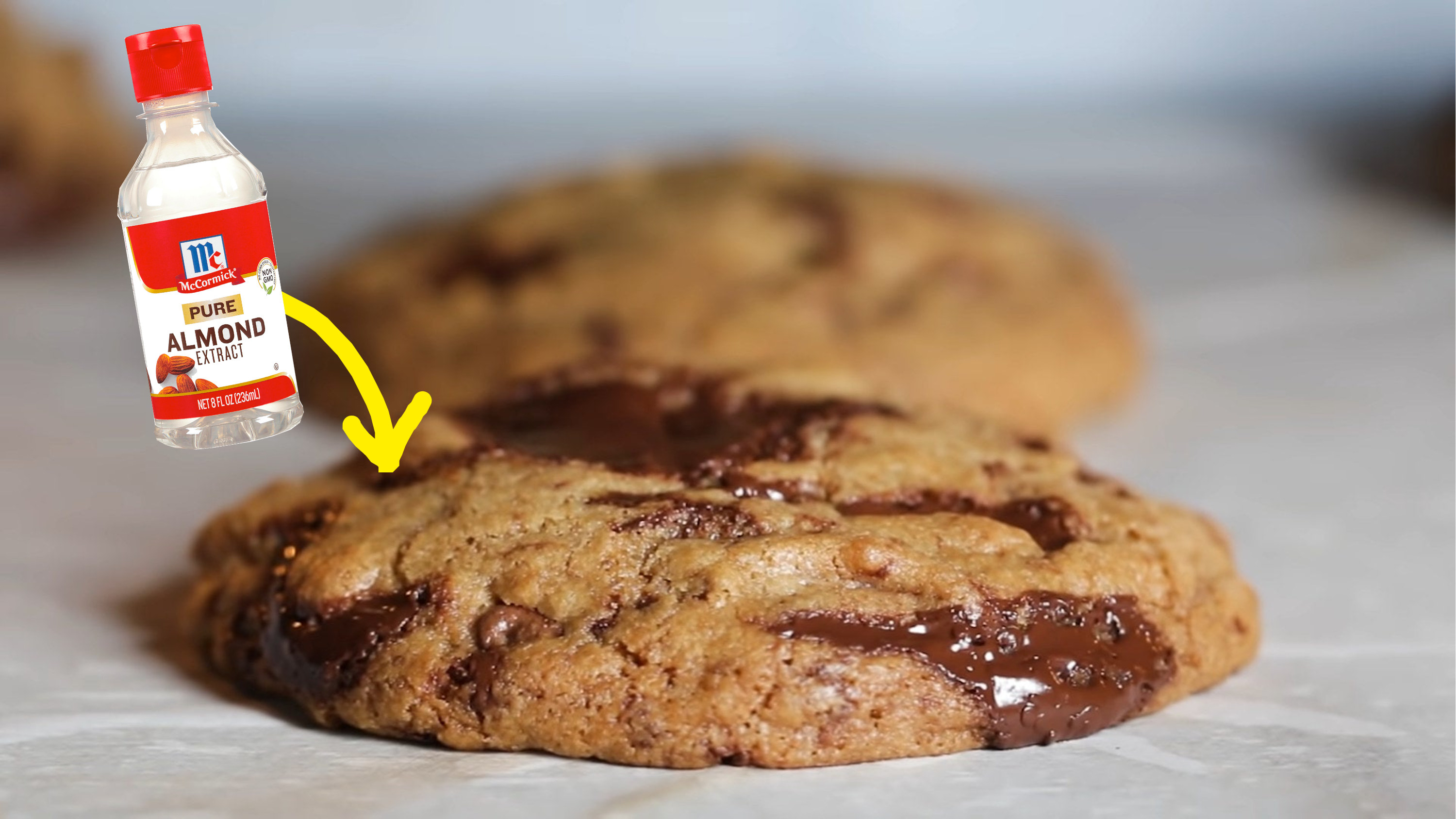 10.
"My mother-in-law told me this: When a recipe calls for eggs she adds an extra yolk. Also, she only uses yolks in the egg wash on pies and pastries. It makes her food taste richer. And I must admit that her cheese pies are delicious, and the dish we request when she asks what to bring over."
11.
"Spaghetti, but with elbow noodles. This one's a different take on spaghetti, and it's a cheap meal that serves tons. Kids love it, and it can be made under 30 minutes."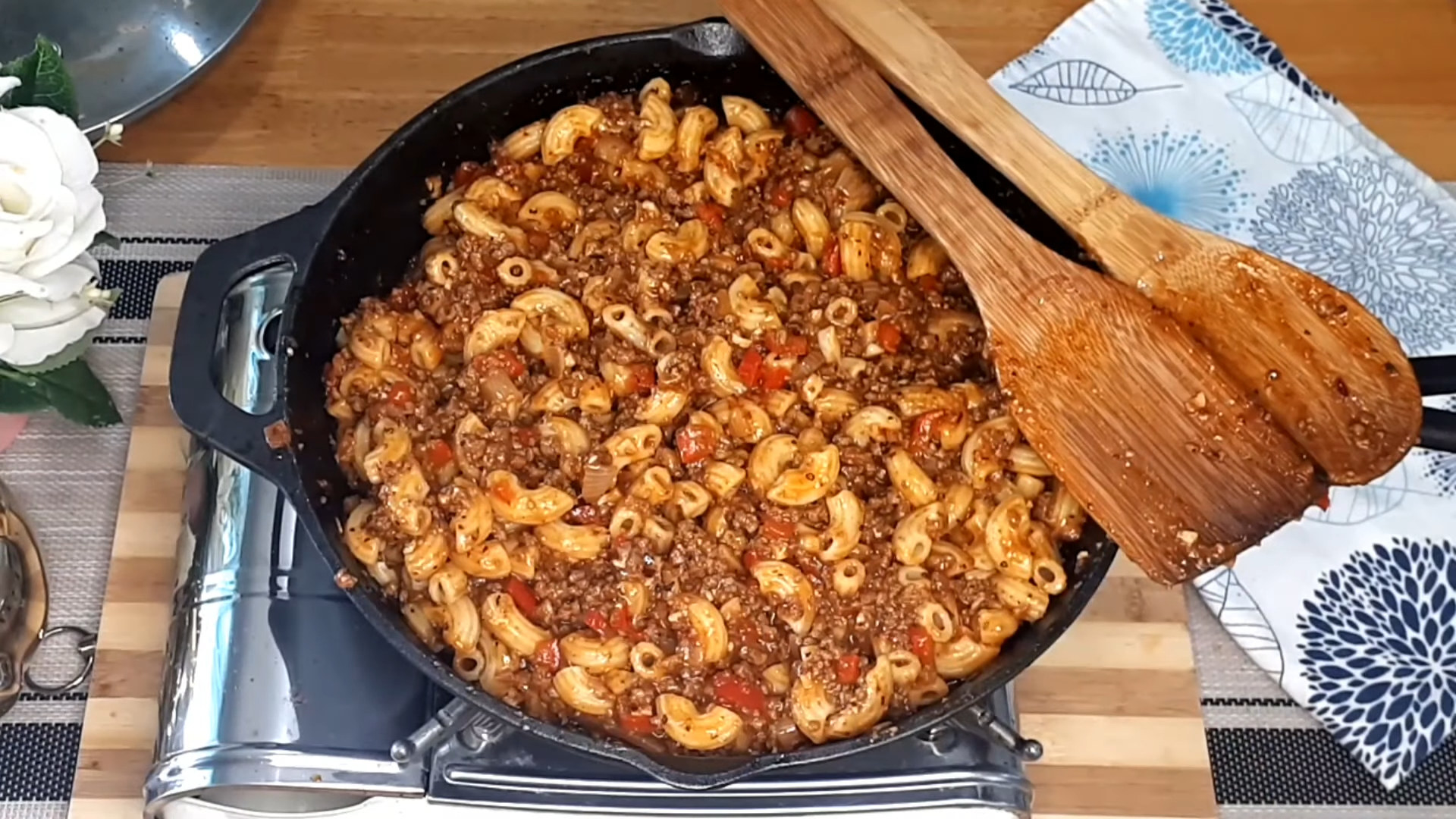 12.
"My secret is Liquid Smoke in savory dishes. It's so simple and a few shakes is all you need. I also love using soy sauce or tamari to make something a little more savory."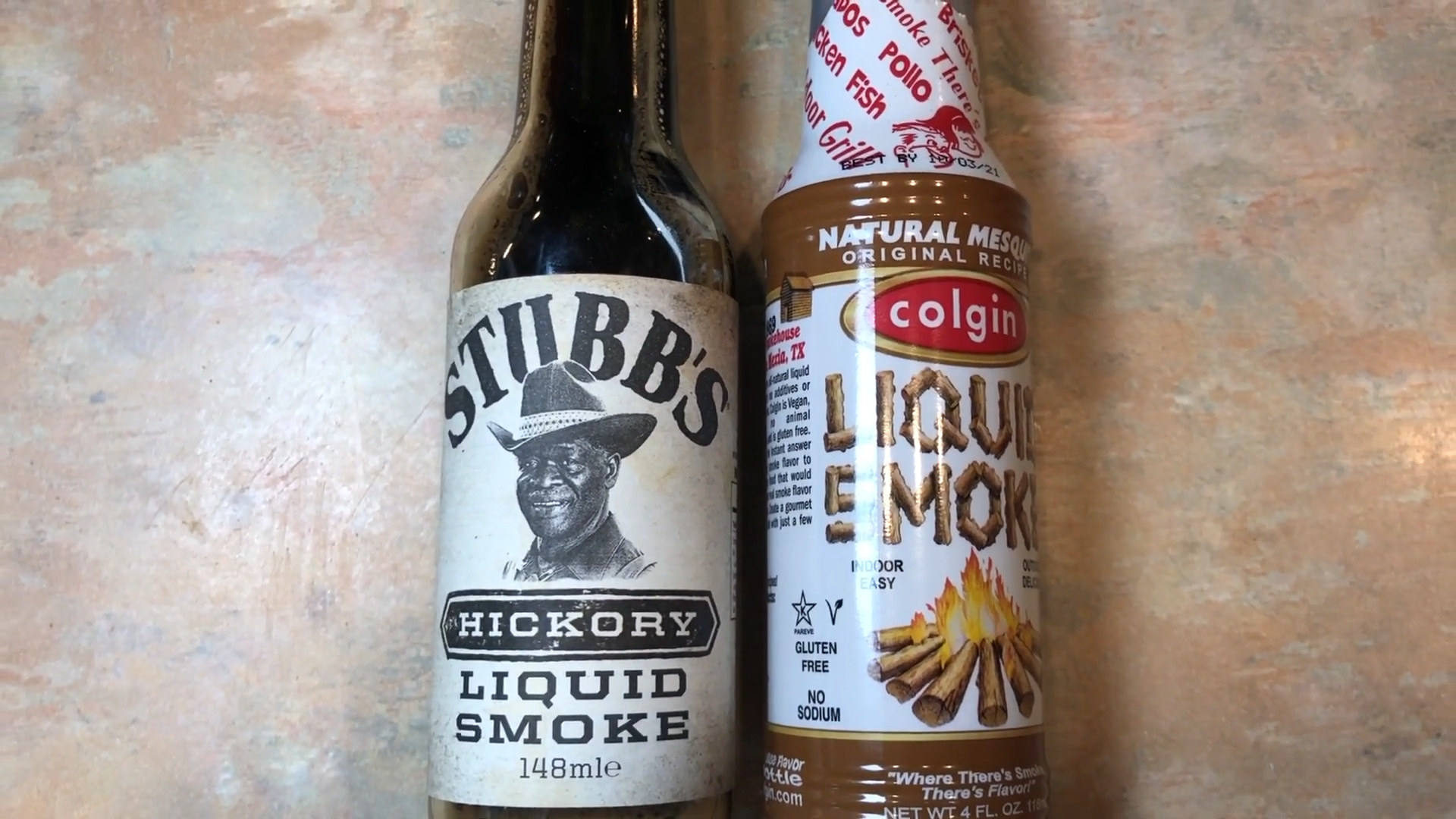 13.
"My mom's oatmeal cookies feature no raisins! I know it's not reinventing the wheel or anything, but people always prefer her oatmeal cookies for this very reason. Also, add just a little bit of cinnamon, sea salt, and nutmeg."
And here's a YouTube video on how to make oatmeal cookies if you need it. Don't forget to add the cinnamon, sea salt, and nutmeg!
14.
"We call this Higgins Dip — years ago, several of us would gather at my house once a month for dinner. My friend Higgins was not much of a cook. He brought this appetizer to every gathering. It's delicious! So, we named it after him."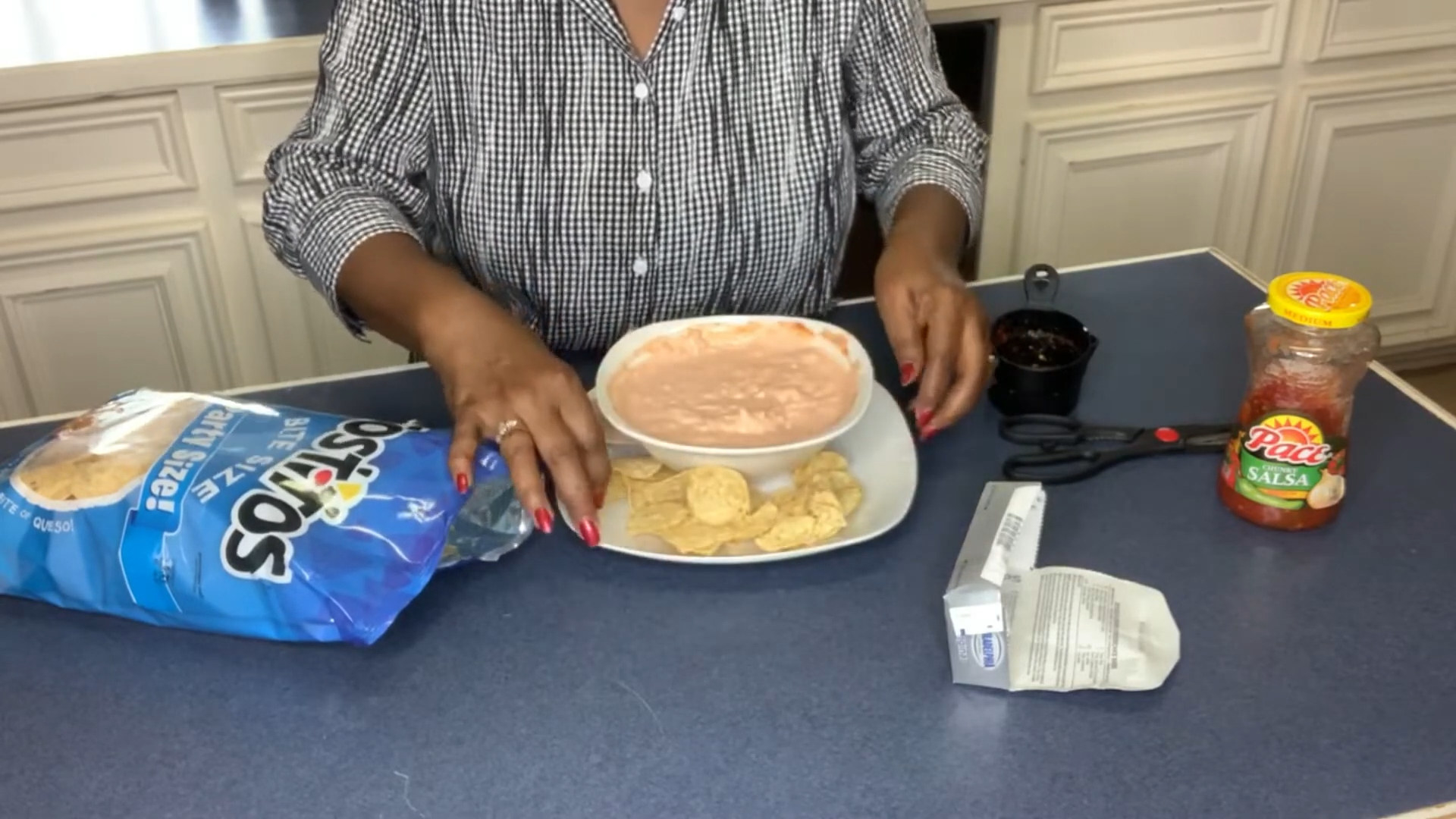 Here's how to make it: "Press/smear the cream cheese in the bottom of an oven-proof 9 x 9 dish — no need to be tidy, just press it in there. Pour the Pace salsa over the cream cheese, about 1/2″ deep. Sprinkle with shredded cheese. Heat in a 350F oven until just warm, and the shredded cheese is melted."
"Then, serve immediately with tortilla chips."
—Anonymous, 61, Montana 
These all sound delicious! A huge thanks to the folks (and their families) who shared — the world's a tad tastier now.
Which recipes are you excited to try out? Or if you'd rather not do the work just yet, what are the top dishes you'd like to see me recreate? And if you have your own secret (family) recipes you're ready to reveal, please share it in the comments! Be sure to include the ingredients, how to make it, and a photo if you have one.
Note: Submissions have been edited for length and/or clarity.