The new slasher film They/Them fan reactions are in, and they are totally making me need to see this flick.
Naturally, horror films are always going to be a mixed bag of opinions, but the reviews for They/Them seem to really be divisive. Now, that's led me to a round-up of fan reactions that still have me wanting to check out the film (maybe to see just how it really is). Let's have a look, shall we?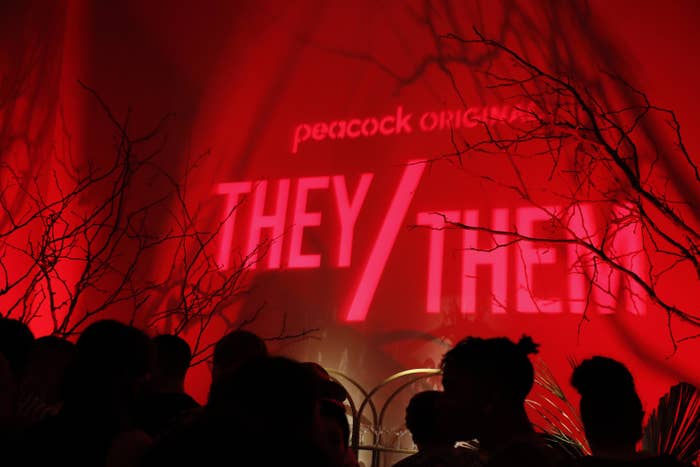 2.
This review has got me imagining what the ratings would be like if Kevin Bacon wasn't in it: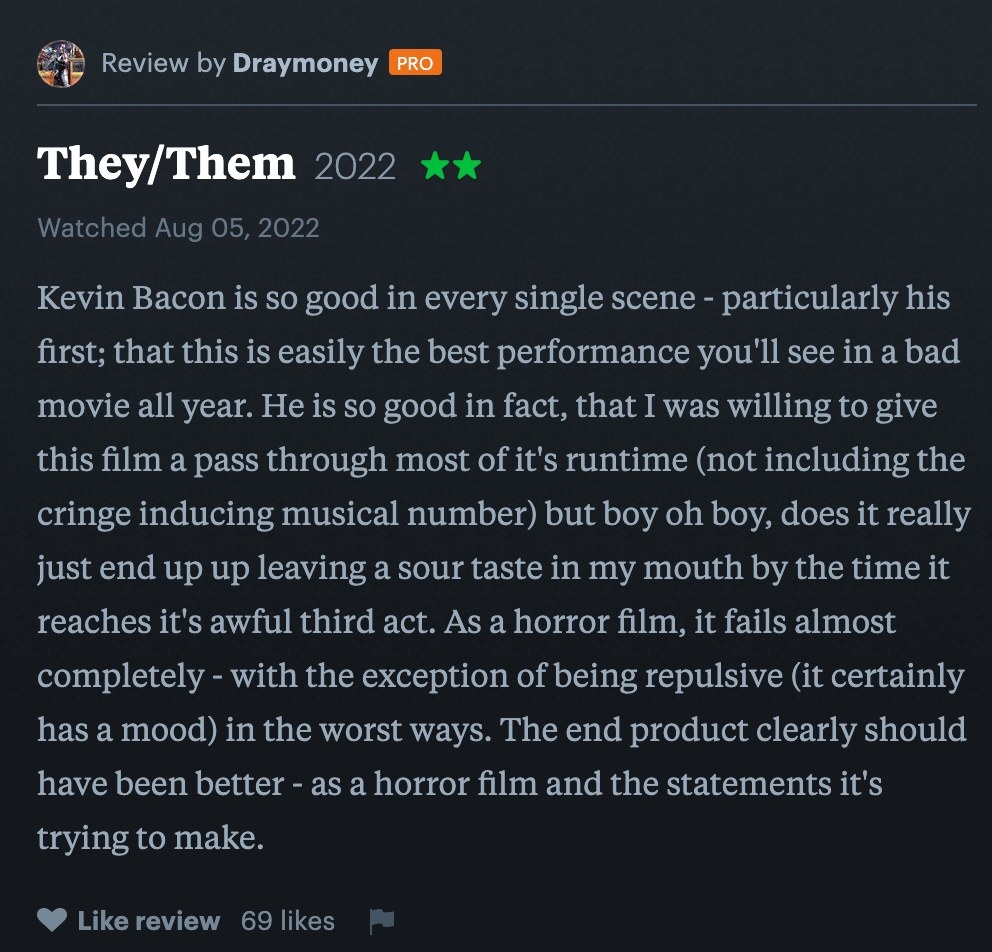 4.
Sarcasm at it's finest.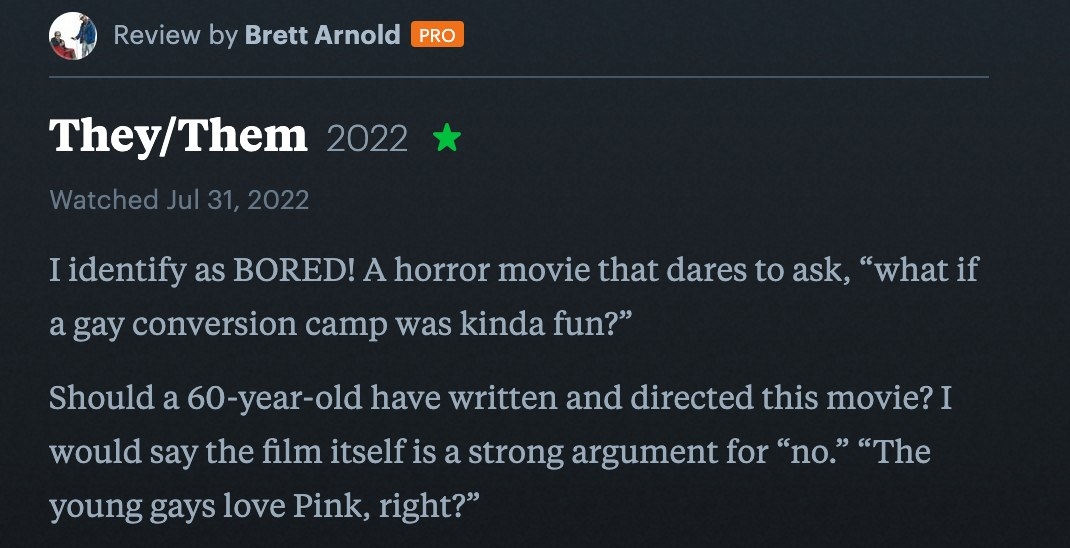 6.
WHAT ON EARTH is Kevin Bacon doing in this movie?

7.
A slasher film without any slashes. Damn.

8.
At this point, I am genuinely taken aback to see a 10/10 rating:

9.
Out of all the things you could take away from They/Them, this has to be the funniest.
10.
The "crappy poster" line killed me off.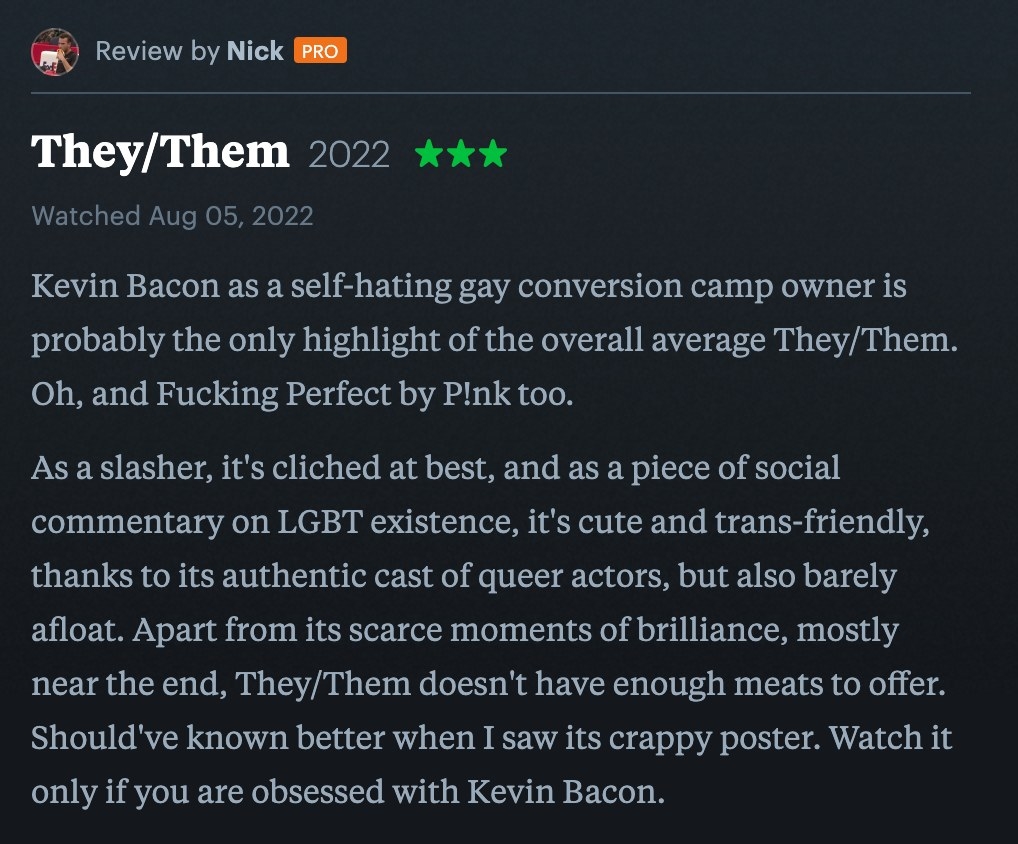 11.
Vogue and P!nk anyone?

12.
I'm really sorry, but I didn't expect any of the reviews to mention Citizen Kane. I am glad for this person who enjoyed themselves though!

13.
Facts.

14.
You've been warned:

15.
B E R T saw the good in this film, maybe you can too?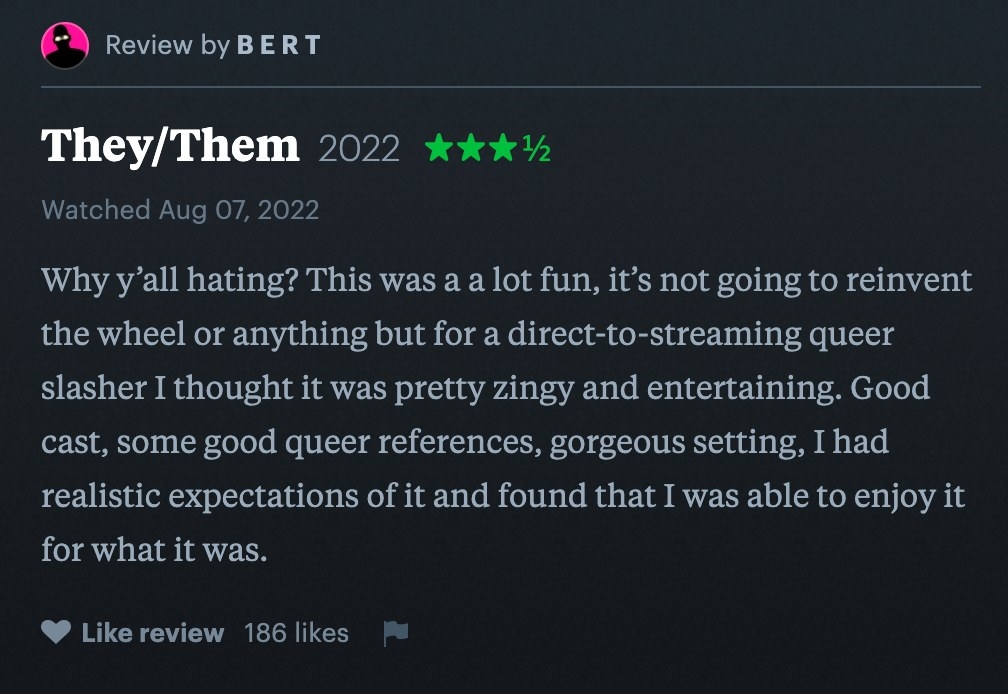 16.
Pet peeve unlocked: films classified as the wrong genre.

17.
A camp slasher should have kids running around screaming, terrified for their lives. You heard it here first.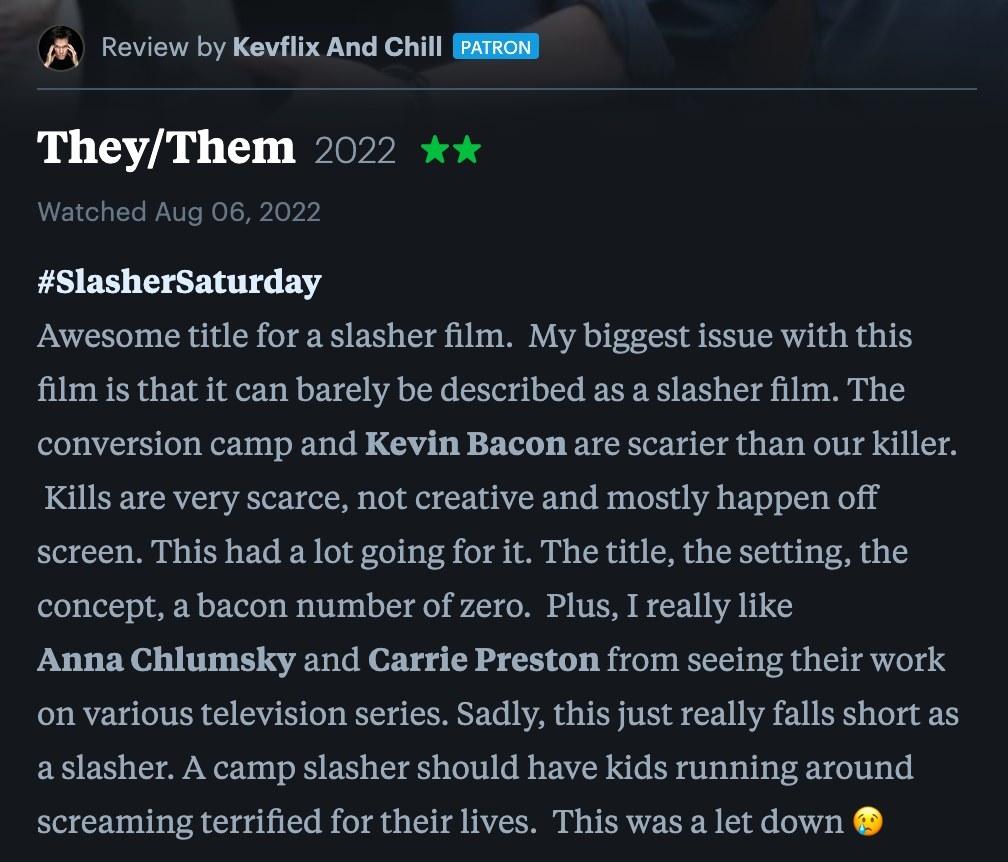 18.
You know a film is bad when someone who doesn't normally write reviews, takes the time out to let you know just how bad it is!

19.
The ingenuity of this had me laughing far too much.

Have you seenThey/Them? What were your thoughts?