For those of you looking for a refreshing, quick-and-easy summertime recipe, I highly recommend the following. The flavors are versatile and are all perfect lunchtime snacks.
1.
"Cucumber salad: diced cucumbers, chopped red onion and tomato, olives (i use kalamata or manzanita), crumbled feta cheese to taste. Use balsamic dressing or balsamic vinegar depending on if you want it sweeter or more tart. I sprinkle in a little basil for fun. If you want more protein you could add some shredded rotisserie chicken or pre-cooked shrimp, it's really good :)"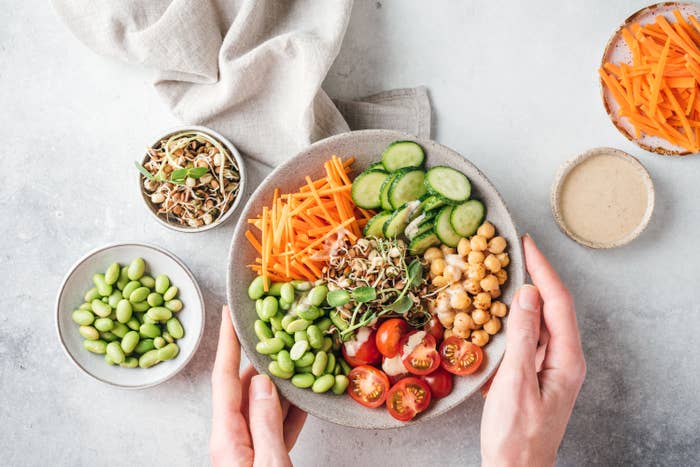 2.
"I make a version of what's known as Texas caviar. Black beans, corn, red, orange, and yellow peppers, red onion all diced, minced garlic, lime juice, cilantro, red wine vinegar & olive oil. Salt & cracked black pepper to taste. Served with scoop tortilla chips. It's refreshing and so light but filling."
3.
"I would say, a nice salad. Trader Joe's sells fully-cooked sliced chicken breast that is pretty good. You can warm it up, but not sure you need to. I add that to their herb mix salad along with red onions, cucumbers, and radishes — drizzle some honey and olive oil. I add sea salt and black pepper and voila!"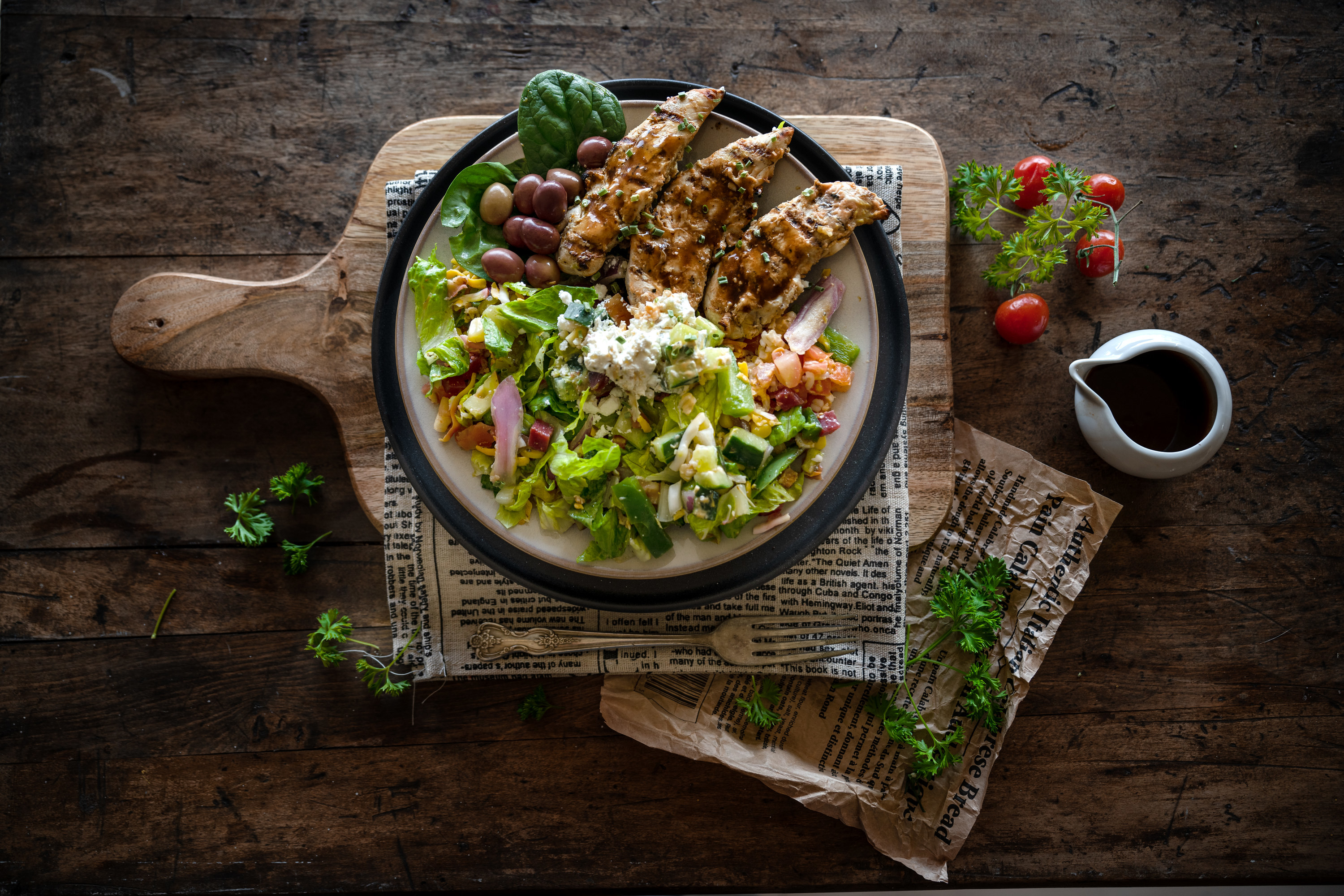 4.
"Antipasto salad! Grab some things from the olive bar like olives, artichoke hearts, roasted peppers, etc. (you may even have some of these things in your pantry or fridge.) Add a can of chickpeas, slice up some salumi, add shaved parmesan, fresh mozzarella, tomatoes, cukes, pepperoncini, and even lettuce if you're eating it immediately. The options are endless and it couldn't be easier."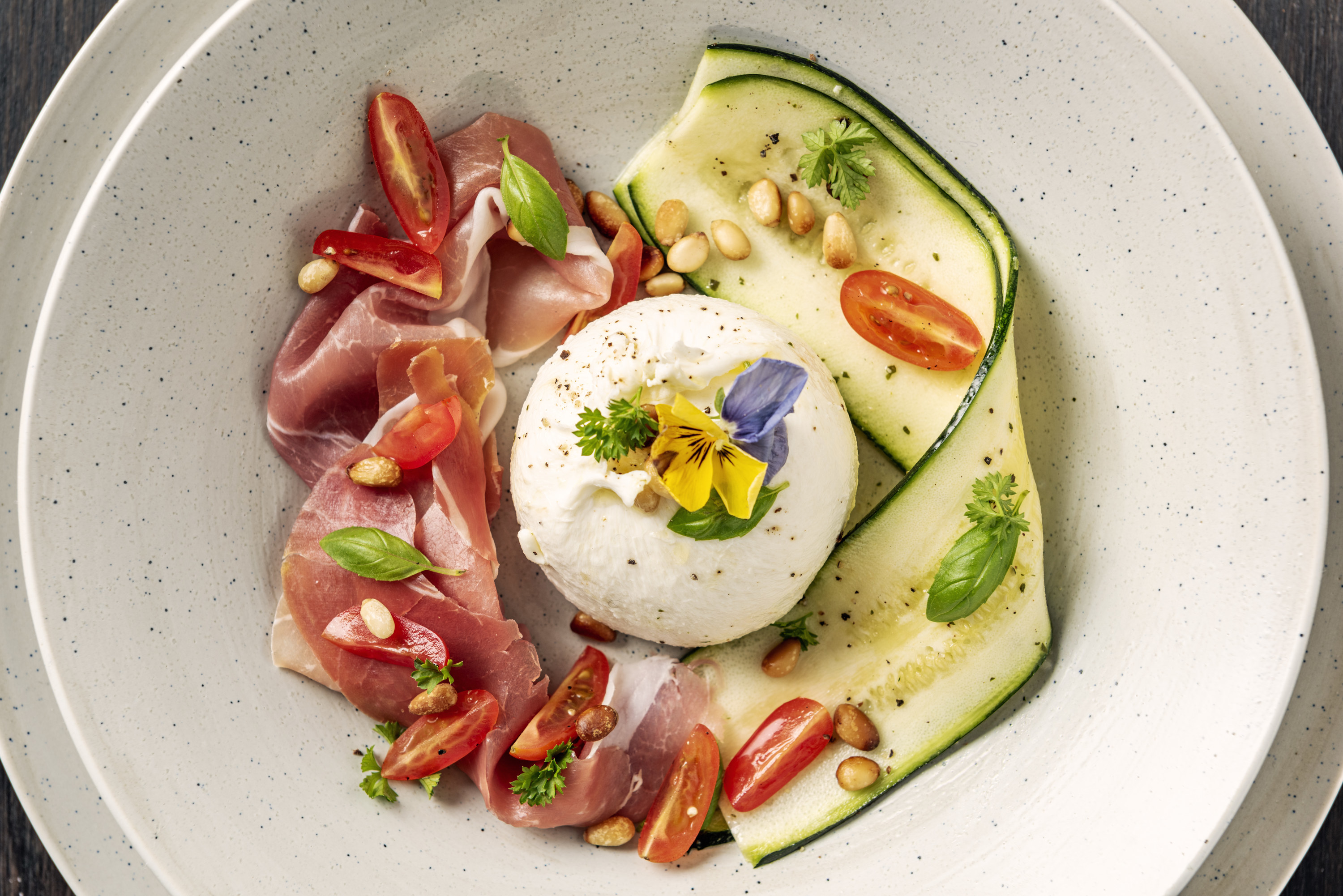 For those looking for something a little more hearty to satisfy your cravings, the following are great options. These recipes would be great for game-day parties and feeding a houseful of hungry fans — yes, even the dino nugs.
5.
"Pop some Dino nugs in the air fryer and make a Dino nug with buffalo wrap."
6.
"Carrot tacos… Microwave carrots until tender, heat up corn tortillas, fill tortillas with carrots and top with salsa of choice (green is best) sour cream, avocado…. Enjoy!"
7.
"Cold sliced roast beef with potato salad is delicious"
8.
"Curried chicken salad. Use some rotisserie chicken or pre-cooked breast, green onion, carrots, golden raisins, and cashews, combine with a mixture of sour cream and/or mayonnaise (I use both), lemon juice, sugar, and curry powder. Toss together and eat as is, on bread or naan, in a lettuce or tortilla wrap, with crackers."
9.
"I like to cook the Kung Pao Chicken from Trader Joe's. You can cook it in the microwave and it's still really good. Pair that with their frozen rice and a bag of broccoli, both of which you can microwave in bag, and you've got a nice meal just by pushing buttons!"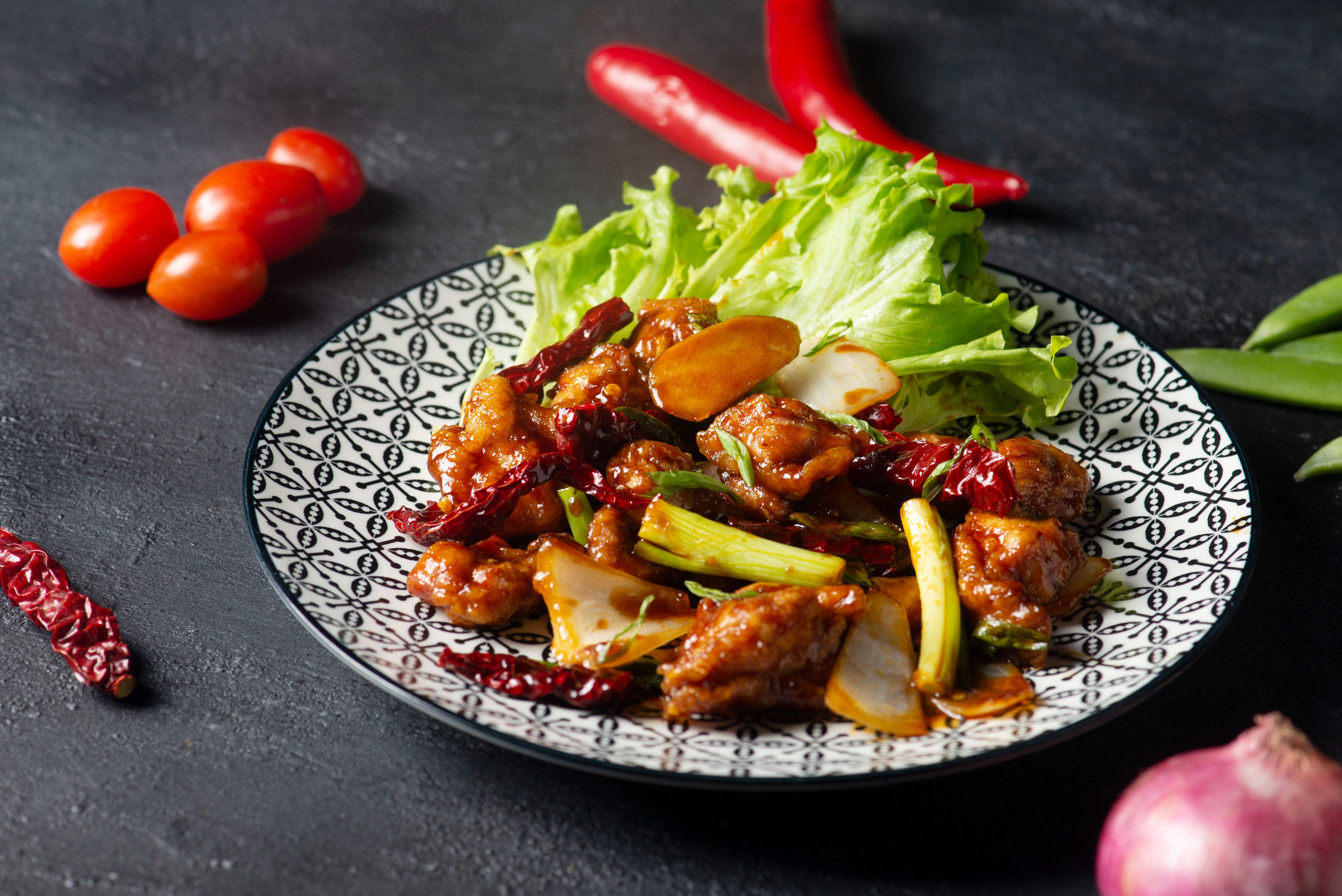 If you can handle a little extra heat in the house and don't mind turning on the flame, the following meal ideas sound delicious
10.
"tuna. salad. hearty but sooo refreshing"—Kenia Barba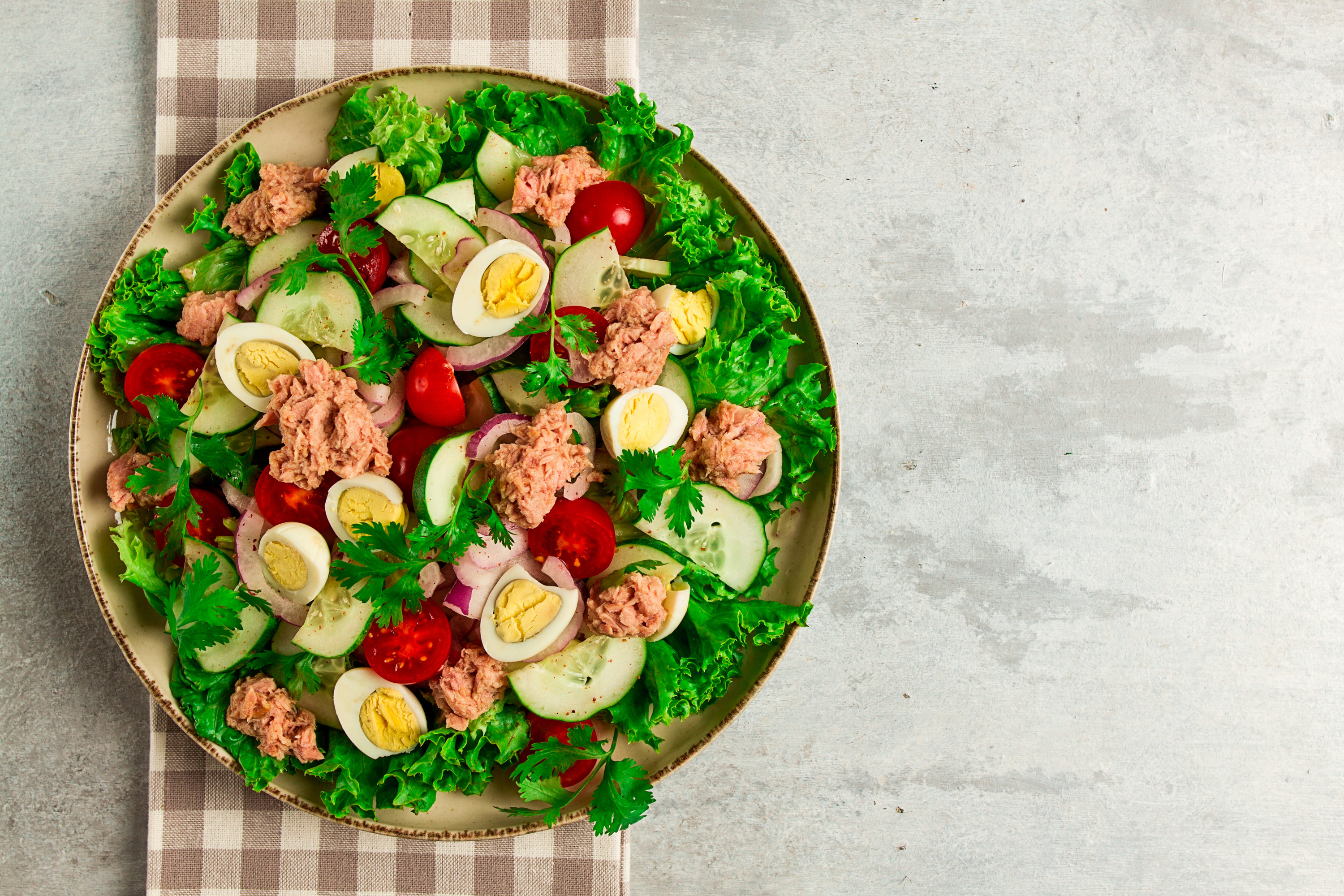 And for those who like to keep it simple, you can never go wrong with the classics.
11.
"Oven roasted wings! I get the wings from Trader Joe's, season them and let them marinate for an hour. Then I pop them in the oven. I will usually chop tomatoes and cucumbers and drizzle olive oil and add some sea salt. If I need more, I just warm up some garlic naan."
12.
"Cereal. Just me, a bowl, a spoon, some milk, and my good friend, Cap'n Crunch."
13.
"Me, my mom, and my brothers would just make sandwiches out of whatever we had at the time, I know it doesn't sound like the most extravagant food but it holds a lot of memories for me."
14.
"A parfait. So easy to make: just some yogurt, granola, and whatever fruit you have on hand!"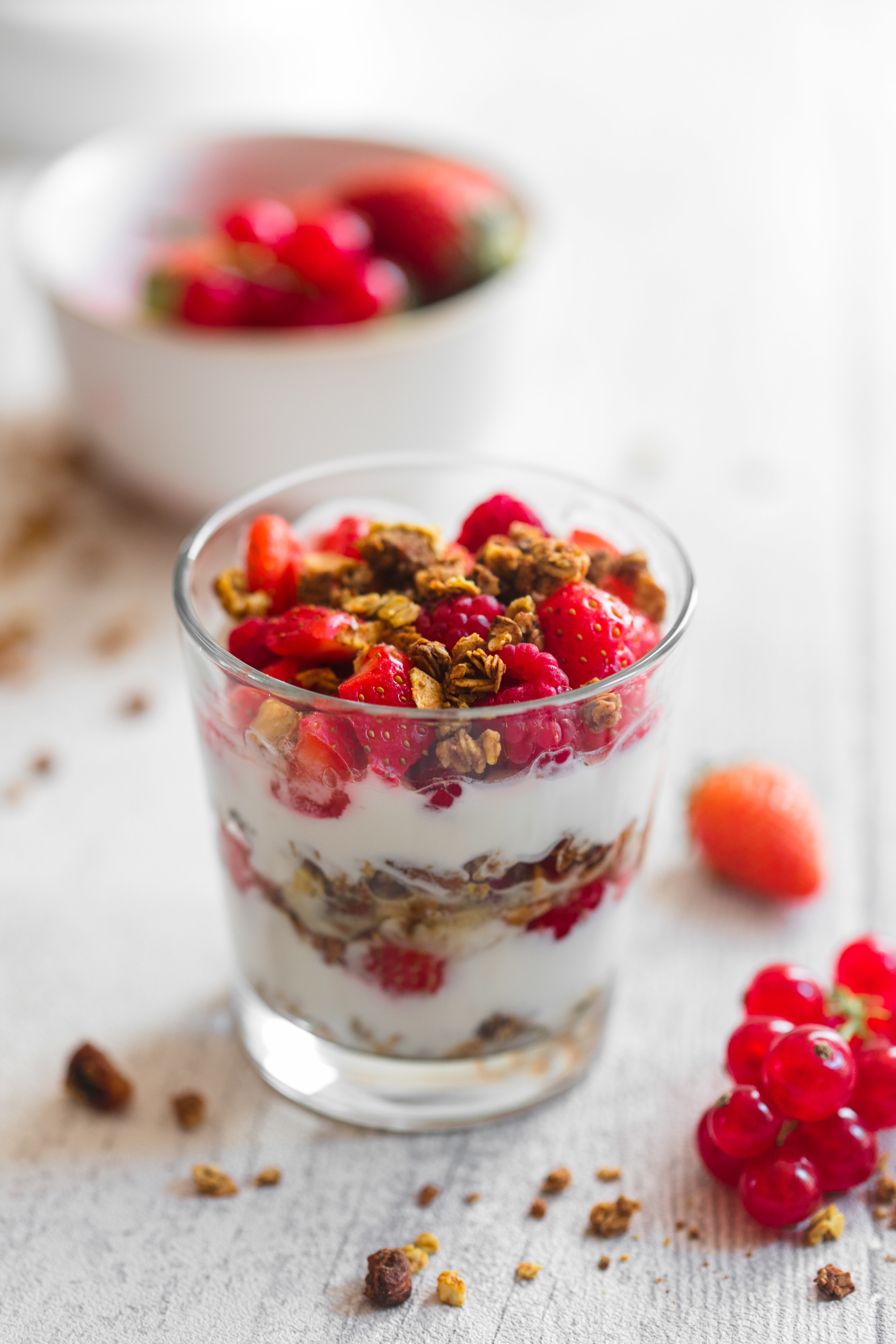 15.
"I make rice in my instant pot, and cook pre-seasoned frozen fish in the oven. From the time I hit start on the pot I put the fish in and it's pretty much done at the same time. Sometimes I microwave some vegetables to go with it. Alternatively, if I'm willing to go to the store, I grab a rotisserie chicken, some slices of soft cheese, and bread and make a chicken sandwich melt."